Rubus scabripes – Series Hystrices
back to Alphabetical index · Taxonomic index
This range of this bramble extends from western France to south-west England, but it also occurs in parts of Warwickshire and is thinly scattered across Hampshire. Amongst other strongly glandular Hystrices it is readily distinguished by its large flowers with broad pink petals and starry sepals, and its almost round terminal leaflet.
The rachis is flexuose and the panicle leaves resemble the stem leaves.
Flowers are about 3cm across with large pink petals (up to 20 x 10mm according to the published description); sometimes notched. Stamens are longer than the styles, but the red bases of the styles are clearly visible. The sepals have long, sharp points or leafy tips, usually with white borders (not very apparent in these photos). They point outwards on the fresh flowers, giving the starry appearance, but become erect after the petals drop. The red-tipped glands are obvious.
Leaves have three or sometimes five leaflets which are thinly pubescent above and below, sometimes becoming almost glabrous. The terminal leaflet is up to about 10 x 8 cm, but often shorter and almost round. It has a rather coarsely and sometimes irregularly toothed margin and a short or long apex. Leaflets can be smooth or plicate and are often somewhat convex.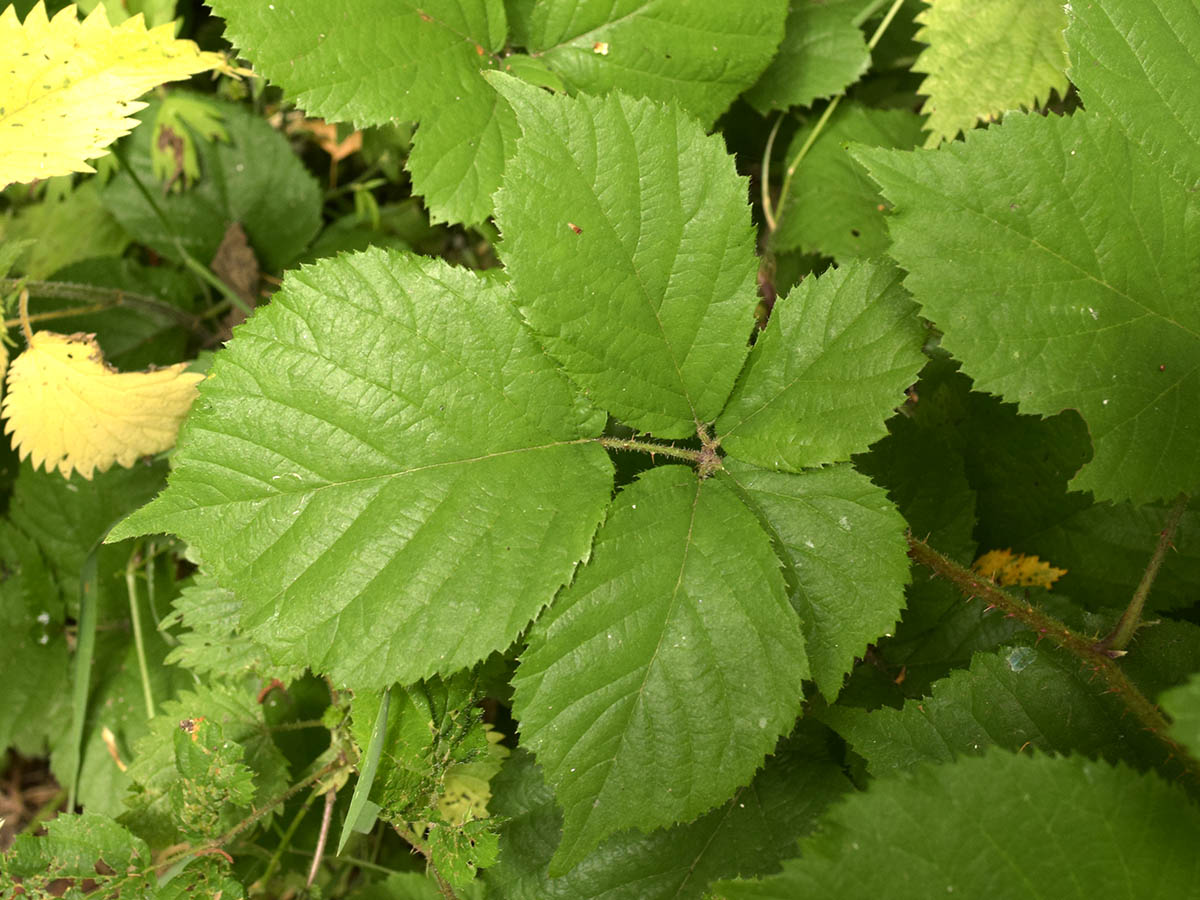 The leaflet undersides are not felted in this species; a helpful identification feature.
The stem is bluntly angled, dark reddish-purple when exposed to the light and has a whitish, pruinose coating. It has numerous straight, slightly declining fine prickles on the angles and faces, the longest about equal to the stem diameter, reddish with a yellow point. The stem is usually hairy, but may become almost glabrous. There are numerous short-stalked glands, short acicles and pricklets which vary in size.