Rubus rubritinctus – Series Rhamnifolii
back to Alphabetical index · Taxonomic index
This is a reasonably distinct bramble with petals that are a characteristic mauvish-pink colour and usually notched. Styles and filaments can also be pink or reddish. It is eglandular (rarely with some short-stalked glands) with a sparsely hairy, glabrescent stem which turns deep red in the sun. The leaflets are convex with relatively long attenuated tips. It is common and widespread in parts of southern and western Britain, but the distribution partly reflects better-recorded areas, so it probably occurs more widely. It is a robust, high-arching species found in hedgerows, woodland margins and more open habitats.
The panicle is often large with long lower branches and can be leafy near to the apex (the panicle leaflets are narrow). The rachis is slightly flexuose and strongly pubescent above.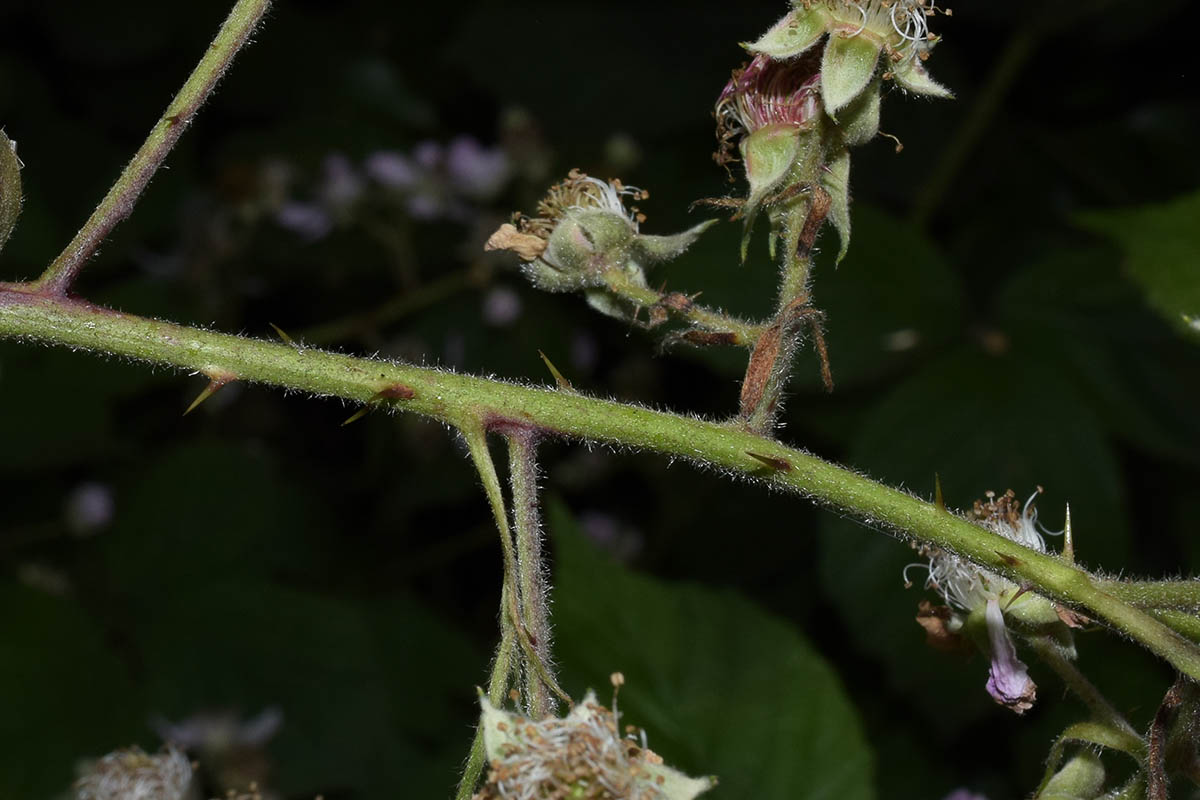 Flowers are c.3cm in diameter with the petals well separated when the flower is fully open. The petals are medium to large, typically around 15 x 8-9mm, broadly elliptical or obovate and often distinctly notched. The colour is often a distinctive mauvish shade of pink. The pink pigment may also transfer to the stamens, which then become deep pink at the base and paler pink above. The styles are usually pink or reddish tinged at the base, entirely reddish or sometimes lacking any colour. The stamens are reasonably long and bushy. The sepals are distinctively short, broad and somewhat concave with short points and sometimes narrow white margins. They are reflexed but tend to curl up slightly.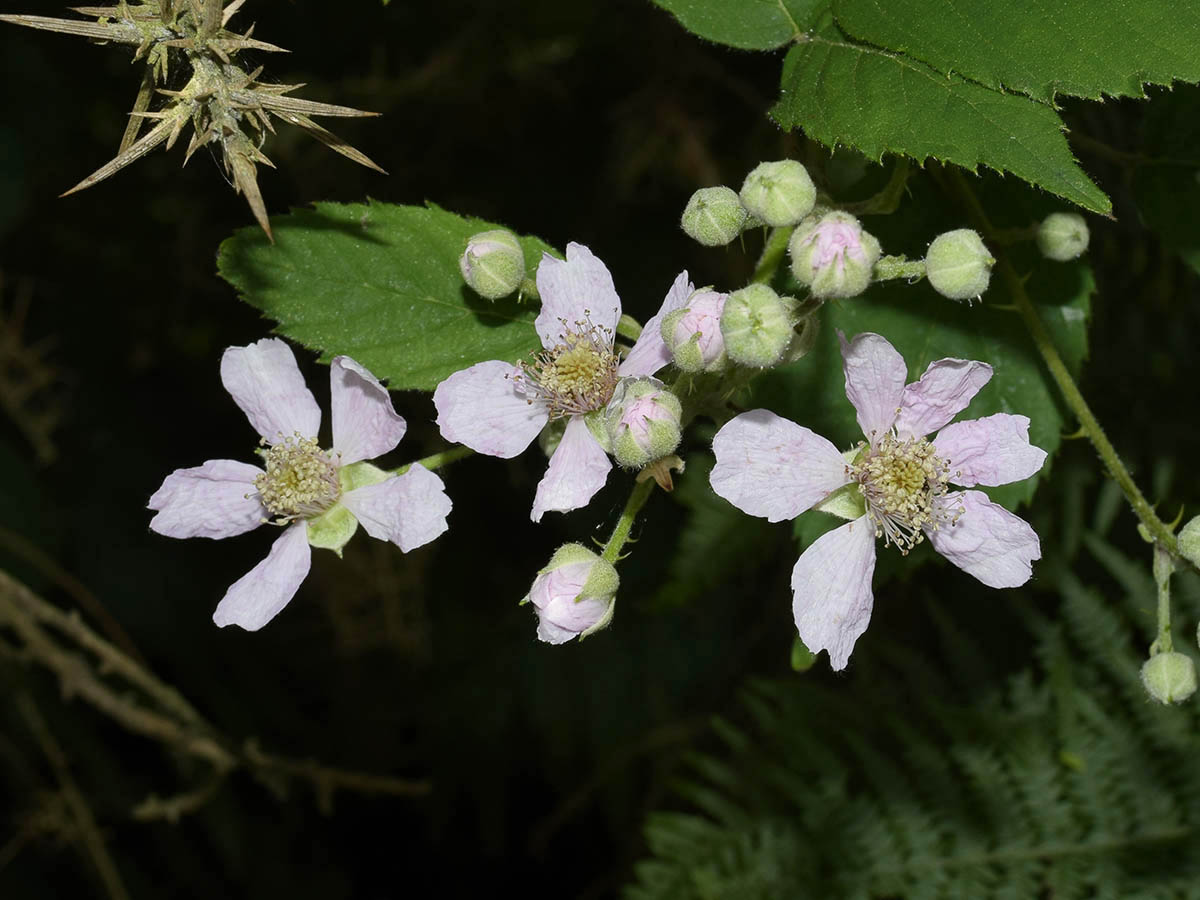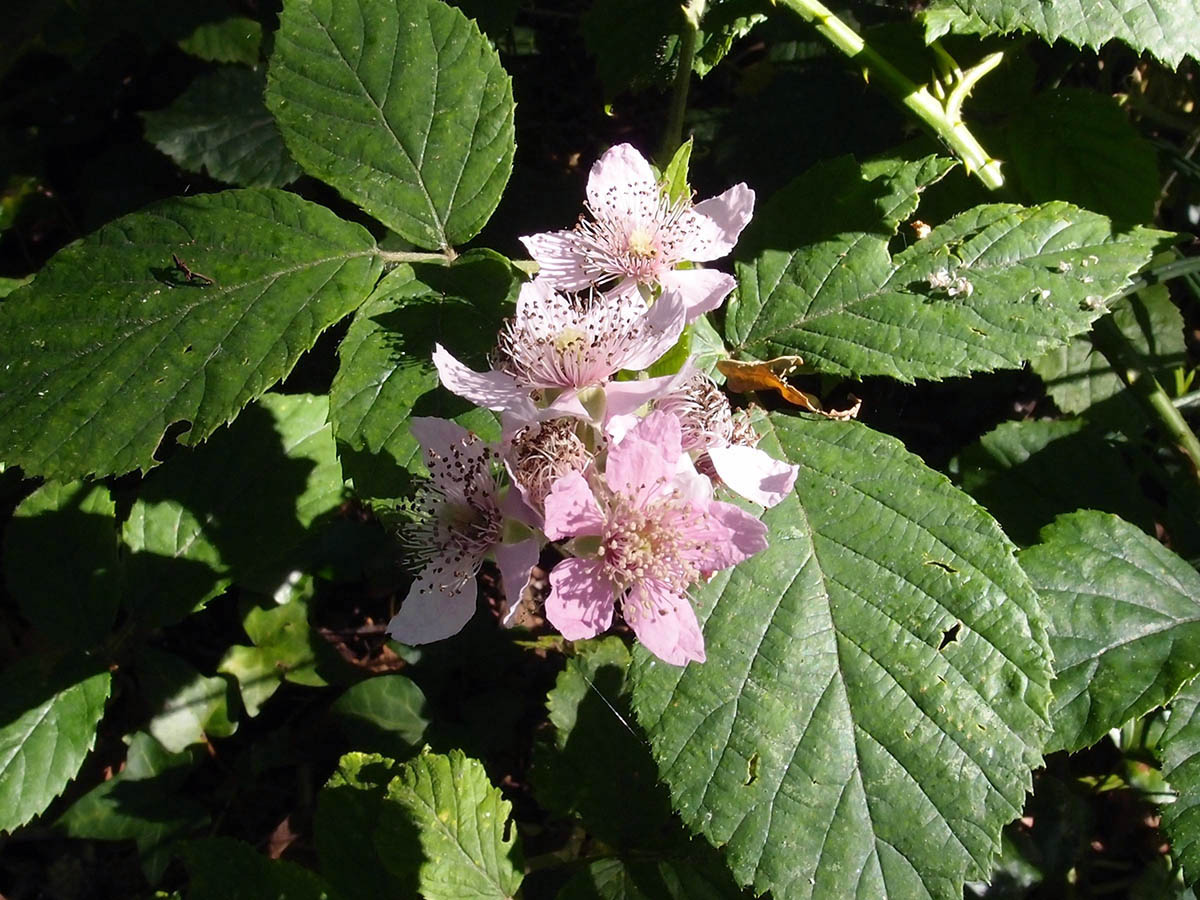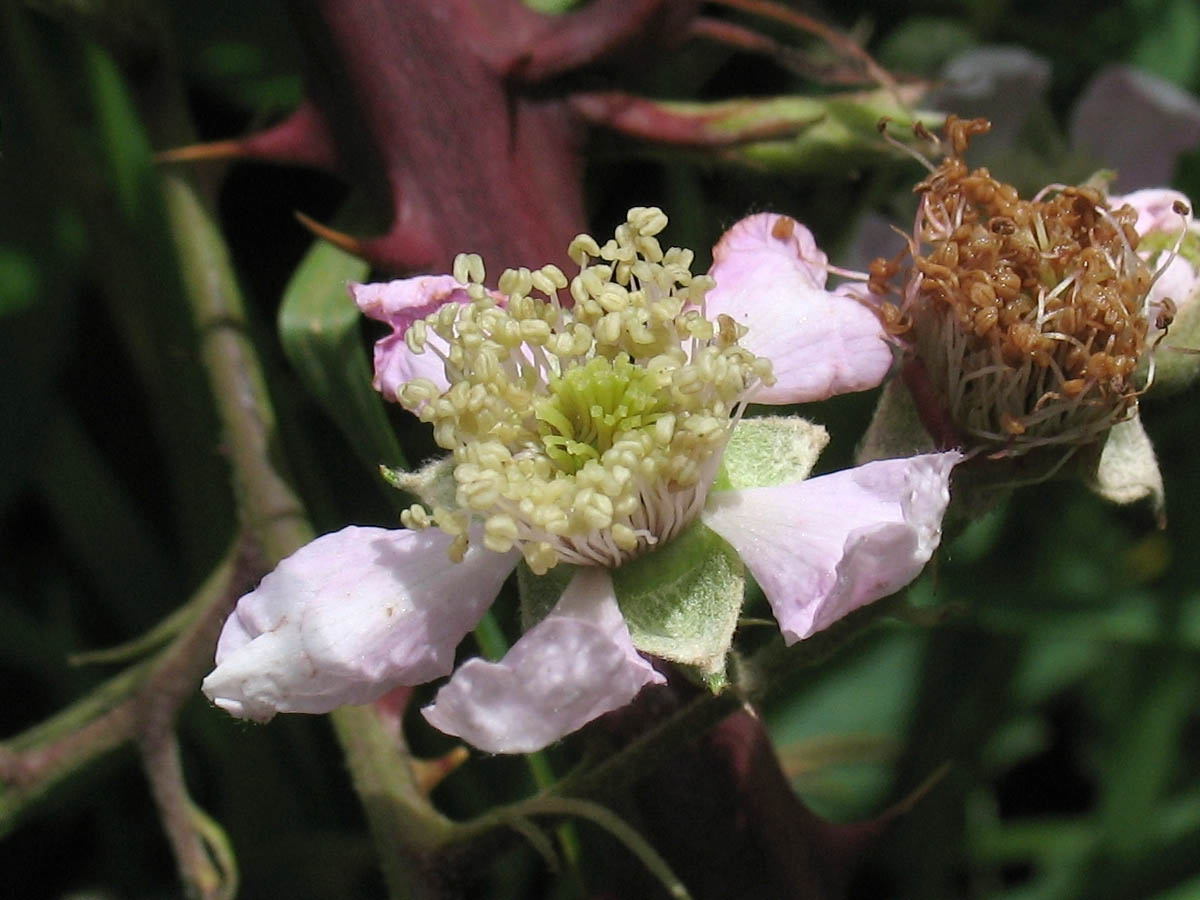 Leaves have 5 or sometimes 3-4 leaflets, which are often yellowish-green in colour. The terminal leaflet is about 8 x 5cm, elliptical to obovate, sometimes narrowly so, with a rounded or emarginate base and a long cuspidate or acuminate apex (c.2cm). The marginal toothing can vary from shallowly to coarsely serrate.
A typical shade leaf. The terminal and middle leaflets have long, acuminate apices and a convex profile. Note also the relatively coarsely serrate toothing which causes the leaf margin to be slightly crisped or undulate.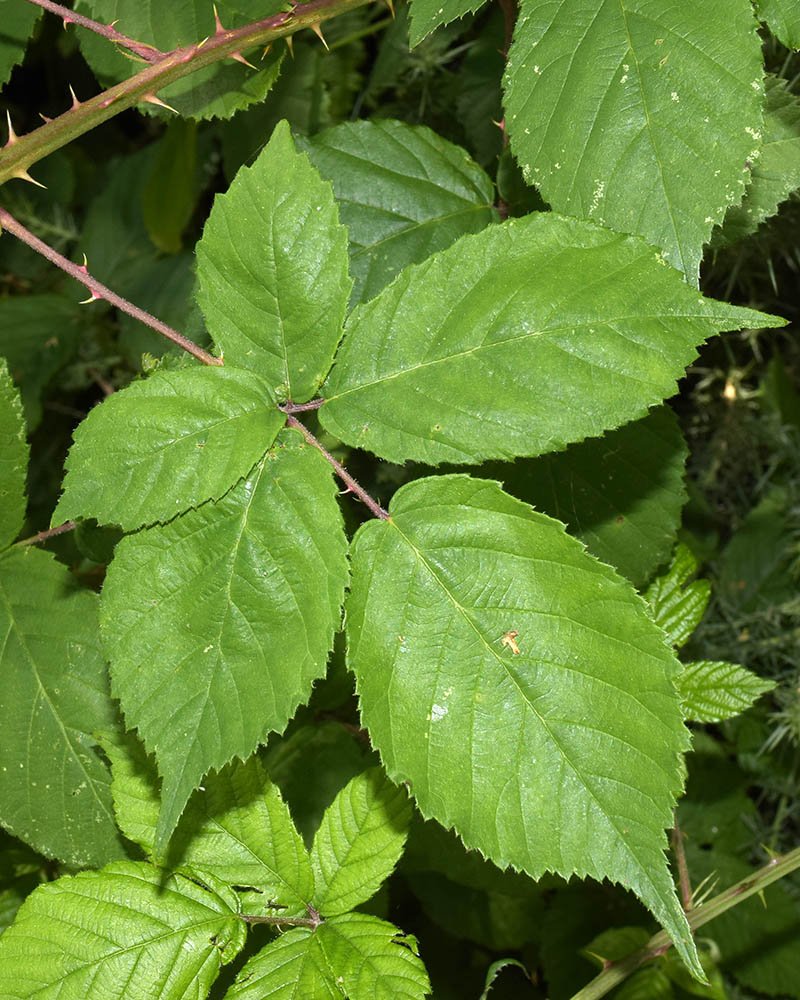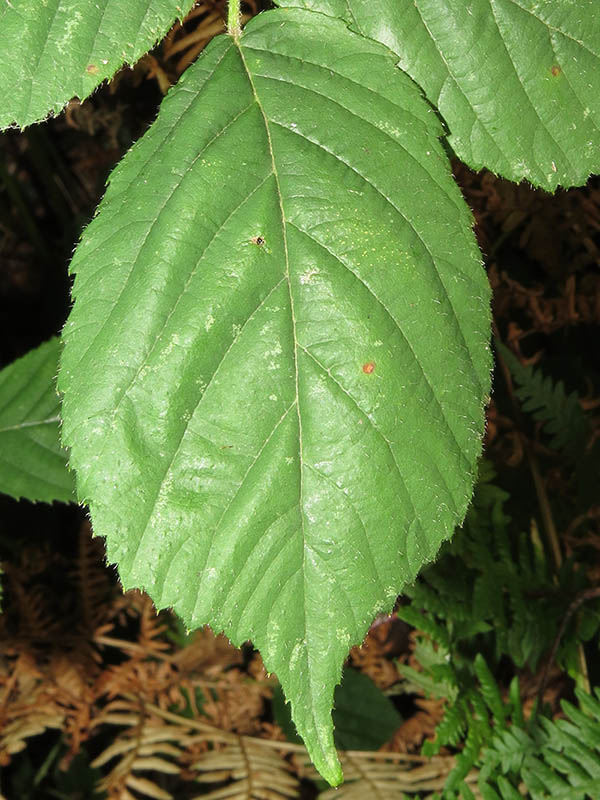 The leaflets on the stem are pubescent below but not always so distinctly grey-felted as others in the series. However, the grey felting is usually more easily seen in the panicle leaves.
The first-year stem becomes reddish purple and glabrous when exposed to the sun, but may be shortly pubsecent and greenish in the shade. It is bluntly angled and sometimes strongly furrowed. Prickles on the angles are fairly widely-spaced, quite fine with a broad base, bright red with a yellow point.