Rubus phaeocarpus – Series Hystrices
back to Alphabetical index · Taxonomic index
This bramble is widely distributed and locally abundant in many woods in south-east England and also occurs in northern France. It forms large, dense patches and is reasonably distinctive due to its pale pink flowers and stoutly branched inflorescences. However, poorly grown specimens can be puzzling. Sometimes it is not obvious that it is a member of the Hystrices, as glands and pricklets are often sparse on the stems.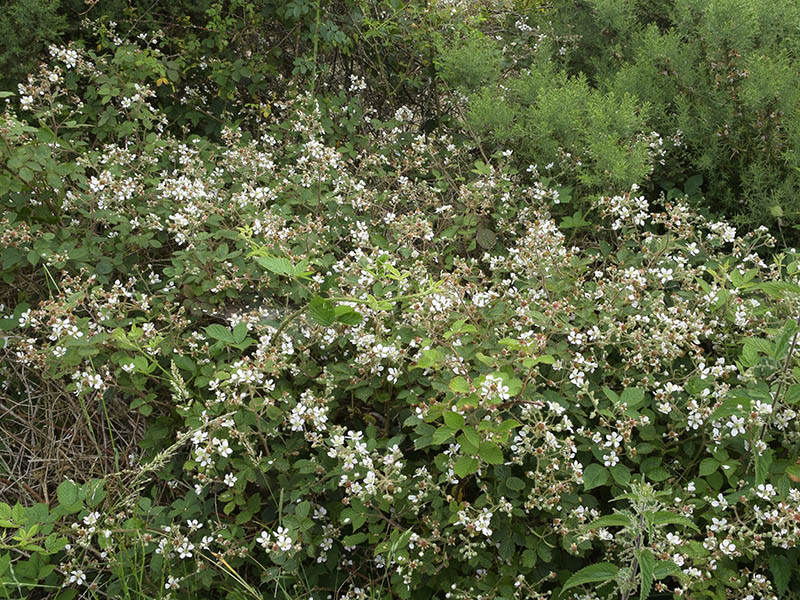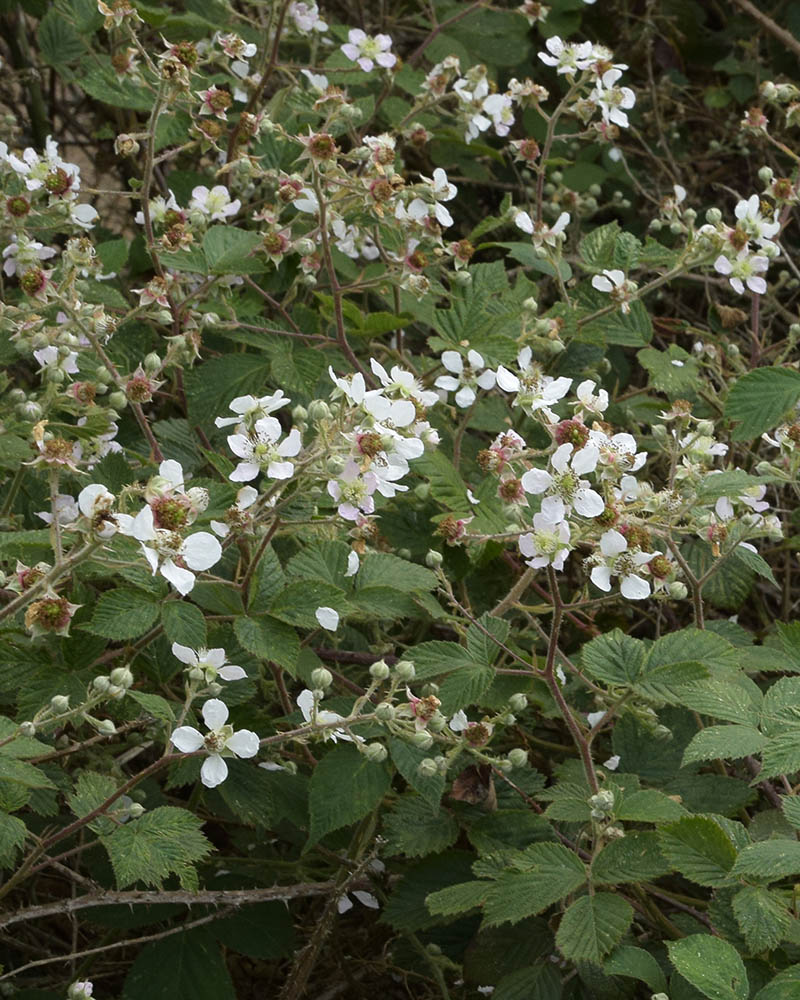 In well grown examples the panicles are large and many-flowered with a broad, non-leafy flat-topped head. There are numerous stout, patent branches, which are are thickly pubescent (villous) with numerous short-stalked glands hidden in the hairs and frequent small, fine prickles.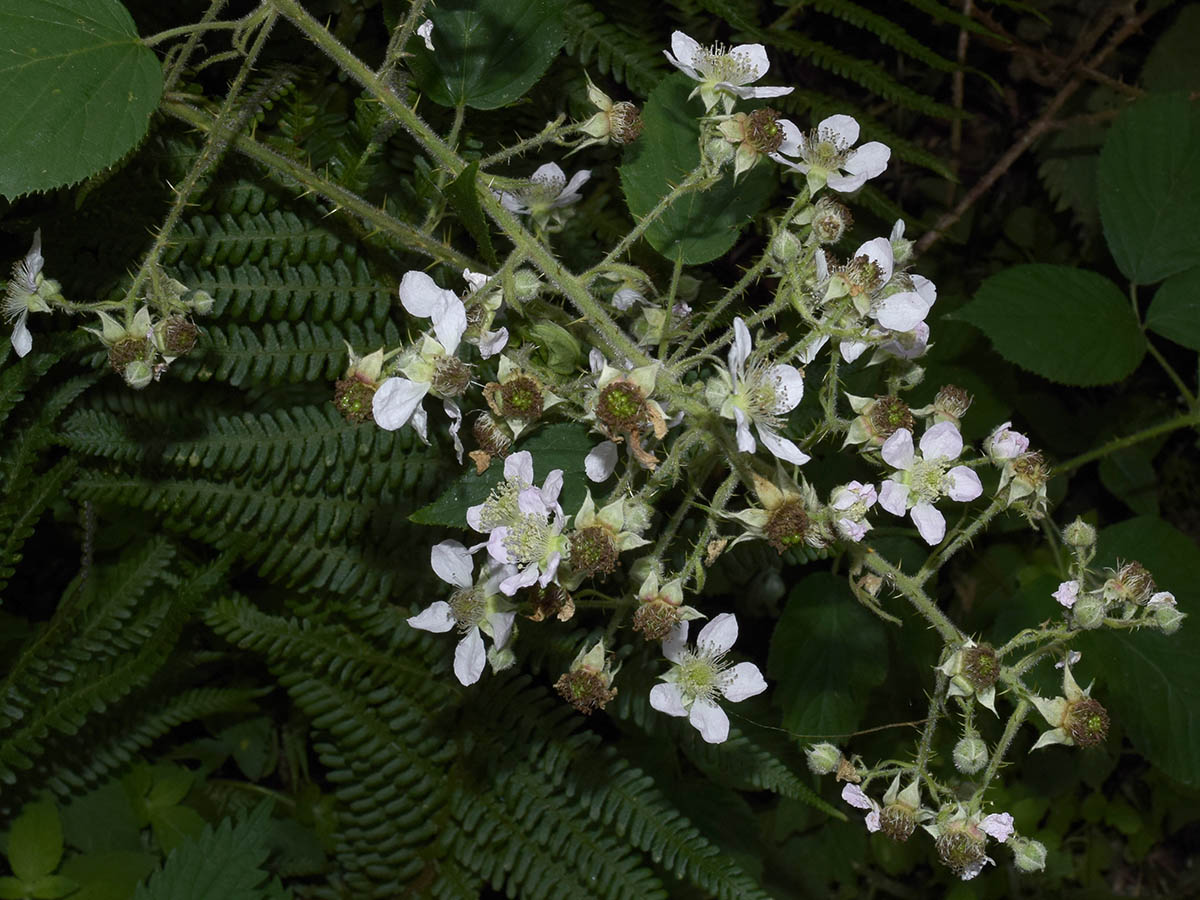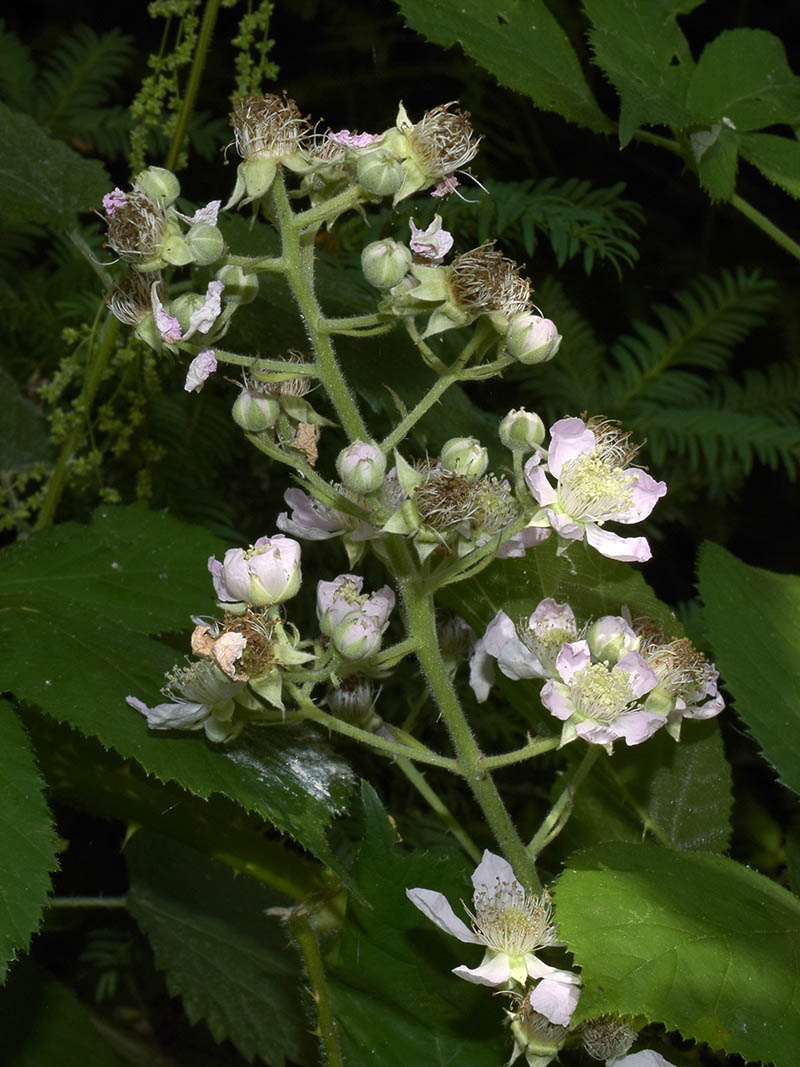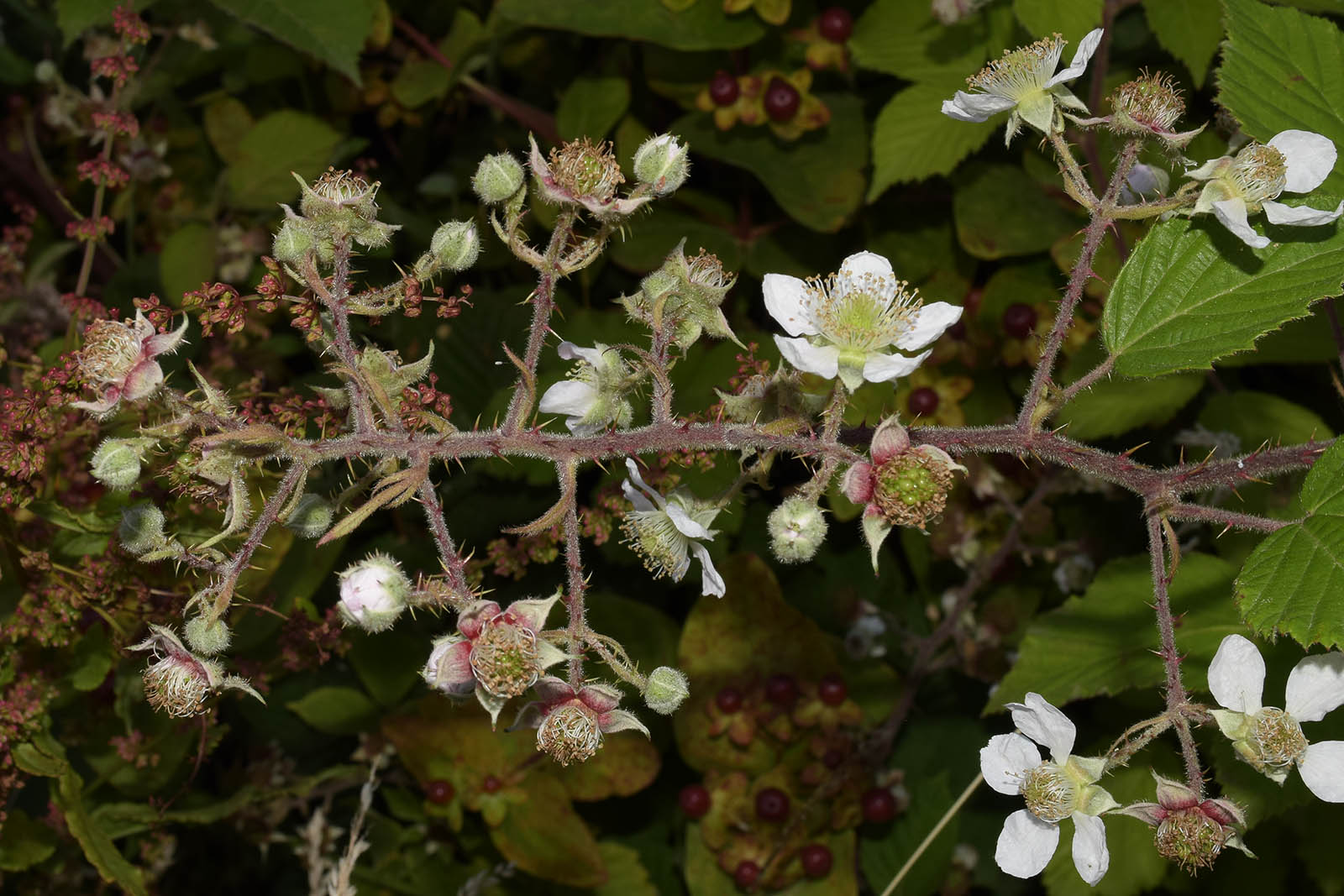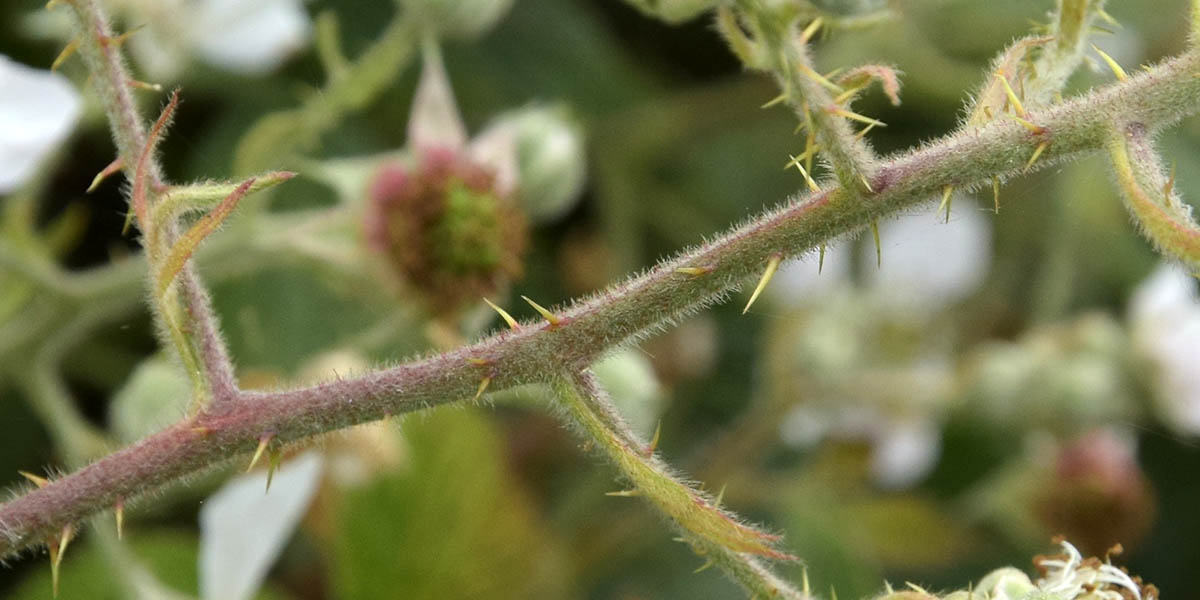 Flowers are small to medium-sized, about 2-2.5cm diameter. Sepals are pubescent with inconspicuous short-stalked glands and scattered acicles. They can be short or long-pointed and tend to be patent and somewhat curled up at the tips when the petals drop; also often turning red at the base within. Petals are pale pink, broadly elliptical to almost round, c.10 x 7 mm (published description). The styles are pale green and the stamens are level with or just exceed the top of the styles when the flower is viewed side on. Carpels and receptacle are hairy.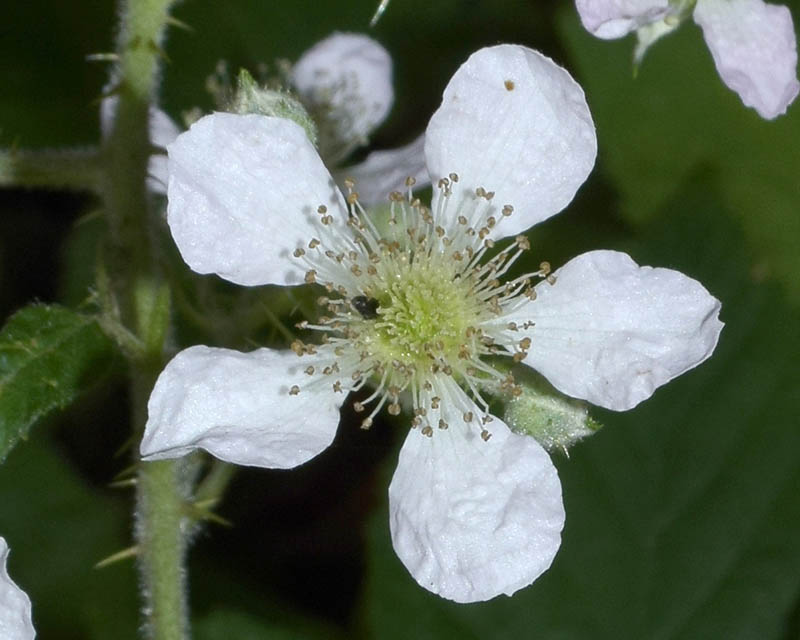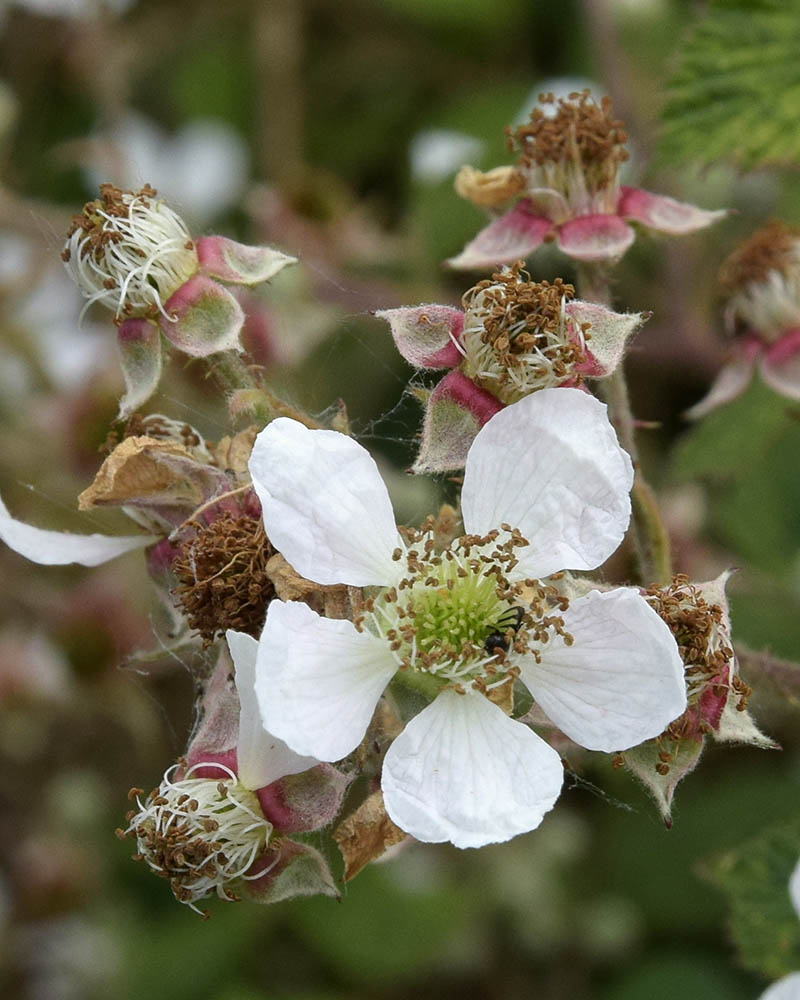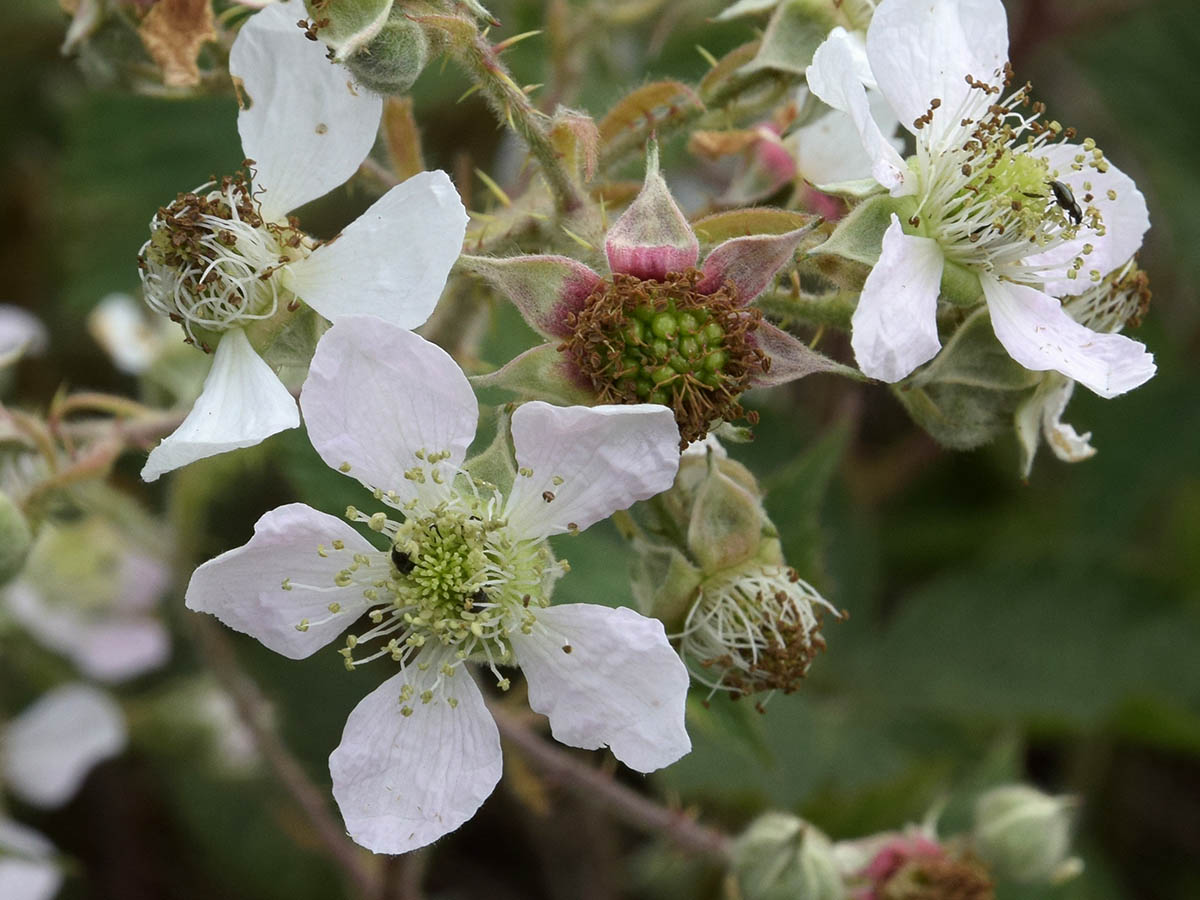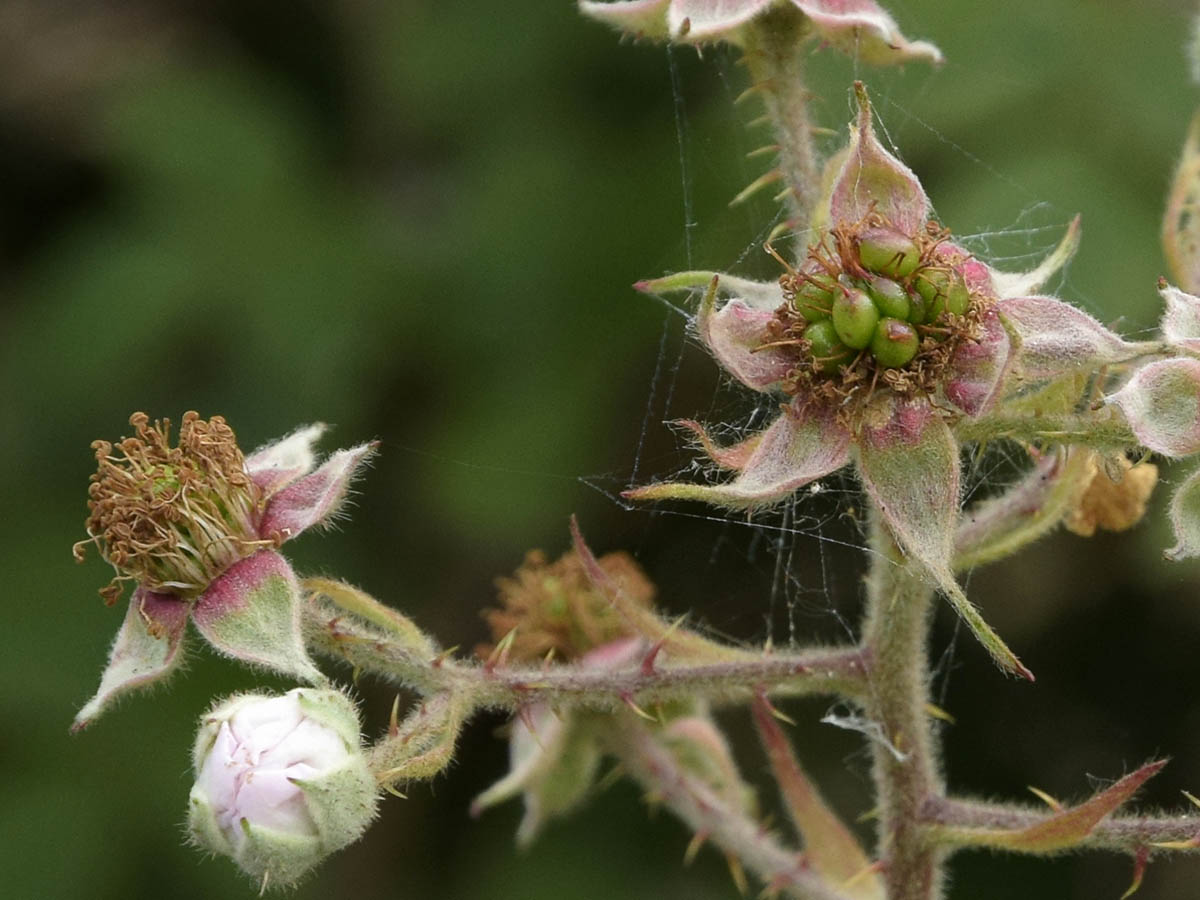 Leaves are pale green above with five or sometimes three leaflets. The terminal leaflet can vary from elliptical to slightly obovate in shape and also in its relative width (6-9 x 4-7 cm), and is usually flat. It has a long cuspidate apex and an entire to emarginate base. The petiolule is relatively long (sometimes almost half as long as the leaflet). The toothing is shallowly serrate, but the main teeth are often prominent.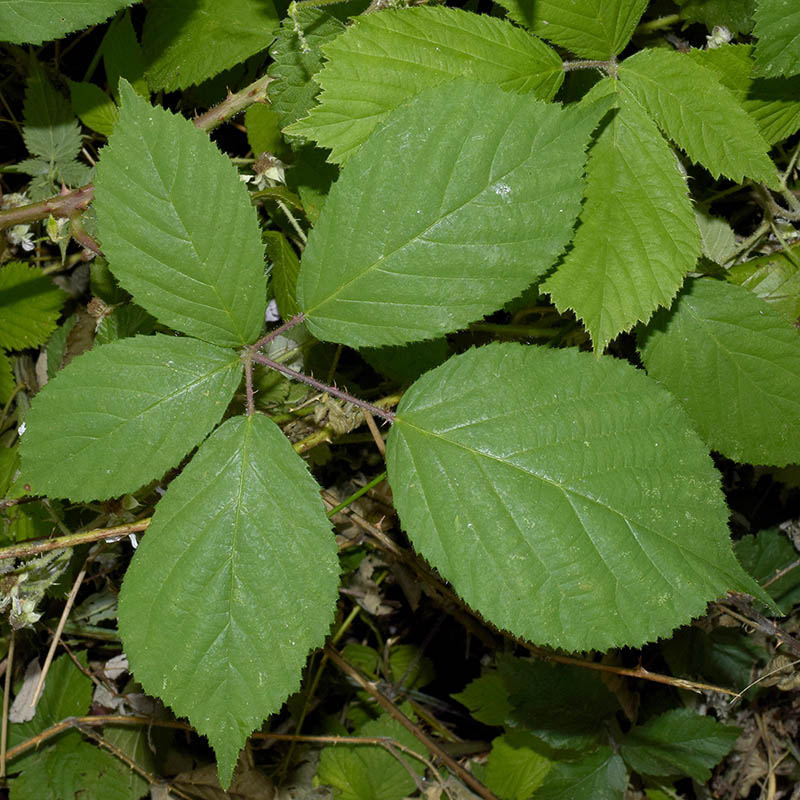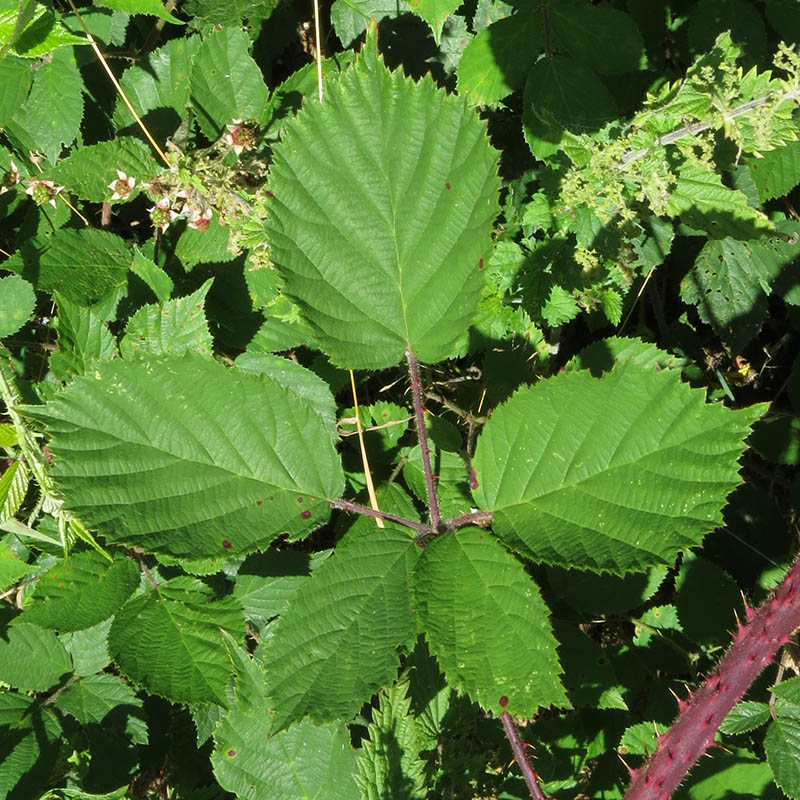 Leaflets vary from softly hairy to grey-felted below.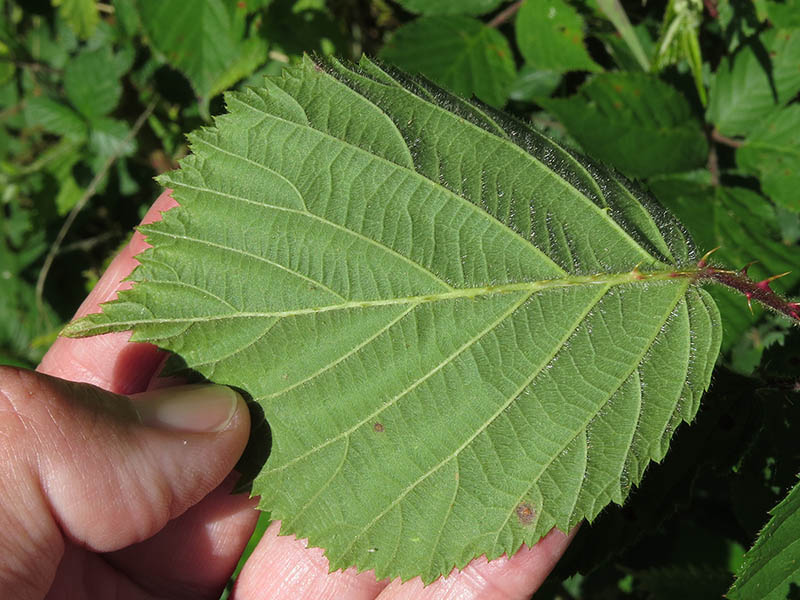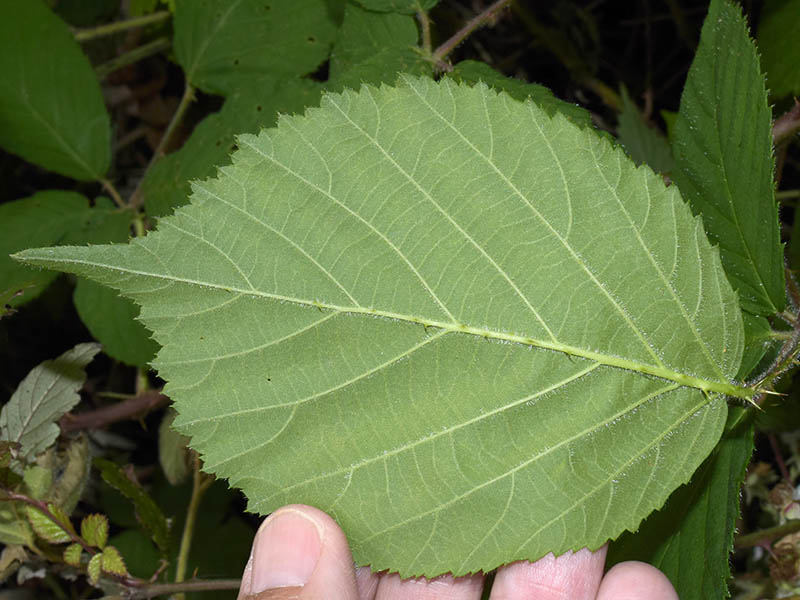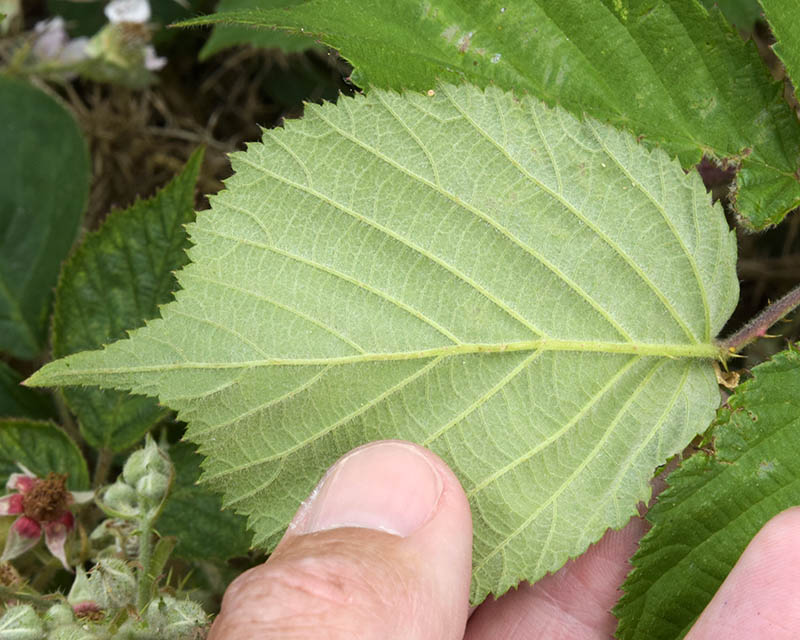 The first-year stem is moderately hairy with numerous stout, declining or slightly curved, yellow-tipped prickles. There is usually a mixture of longer prickles mostly on the angles, with shorter ones and very small pricklets on the faces, but the armature of this species is quite variable. Short-stalked and very short-stalked glands can be sparse to numerous. Stems may be green in the shade, fuscous (brownish) or bright red. Older stems become slightly furrowed.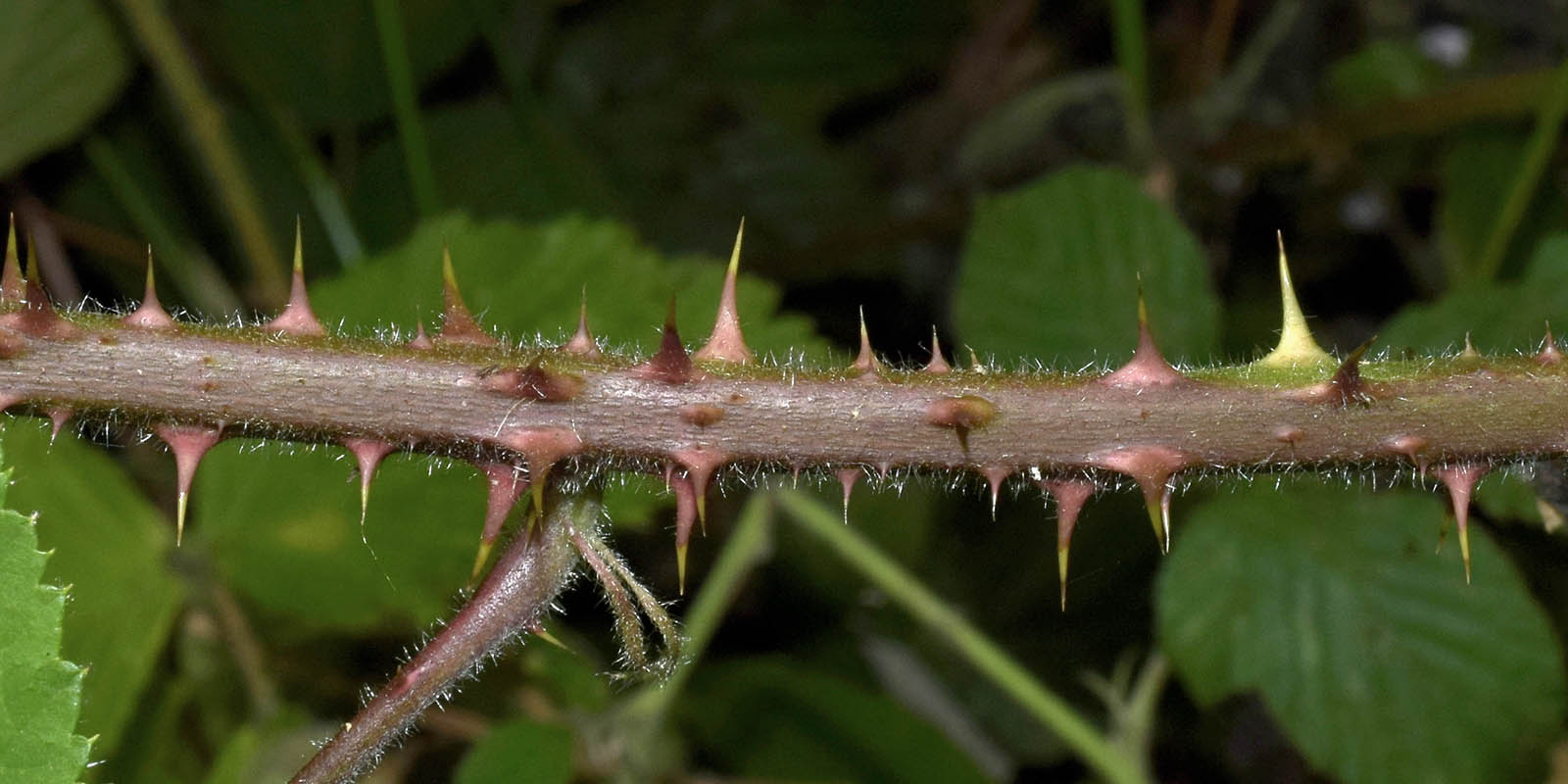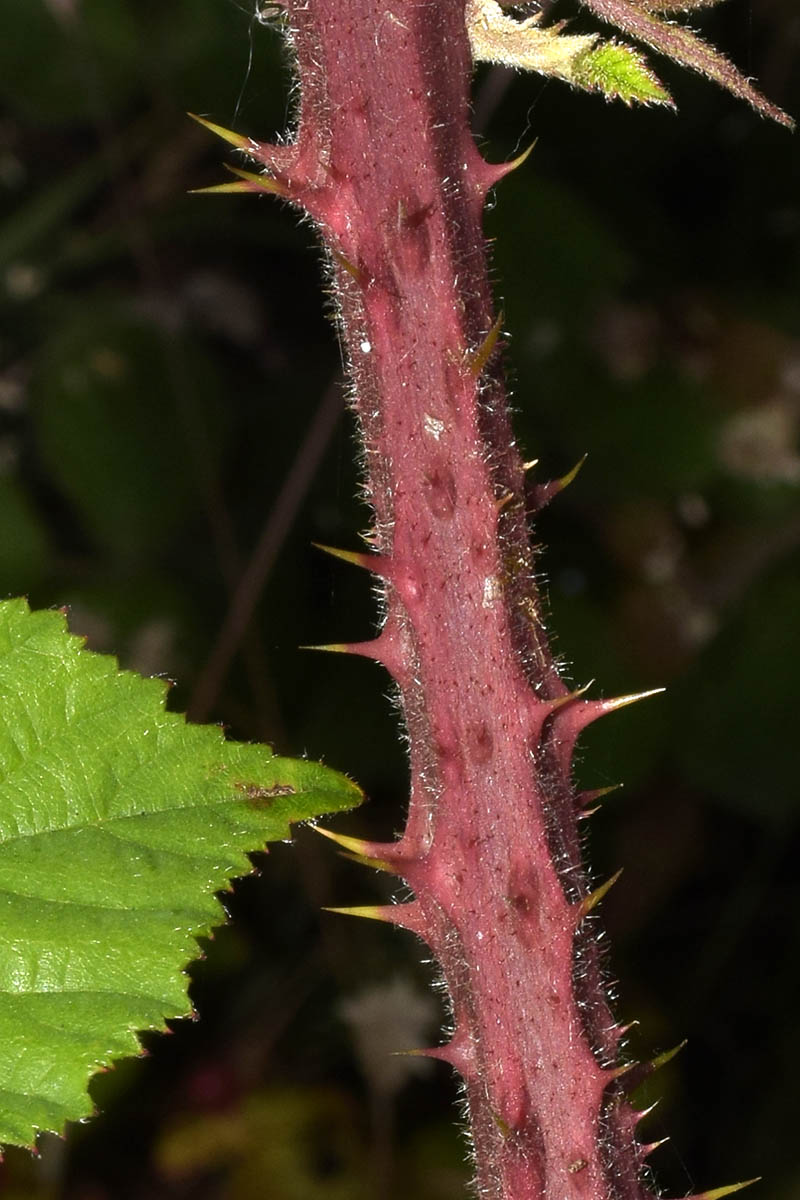 A shade stem with weak armature.