Rubus pedemontanus – Series Glandulosi
back to Alphabetical index · Taxonomic index
This is a widespread European woodland species, rather scattered over England and Wales, but often locally abundant where it occurs. It is recognisable as a member of series Glandulosi by the narrow white petals and the stems having abundant glands and fine, short prickles. It is quite similar to Rubus scaber but the three leaflets are almost equal in size, thinner and less rugose in texture. The terminal leaflet can be very large in this species.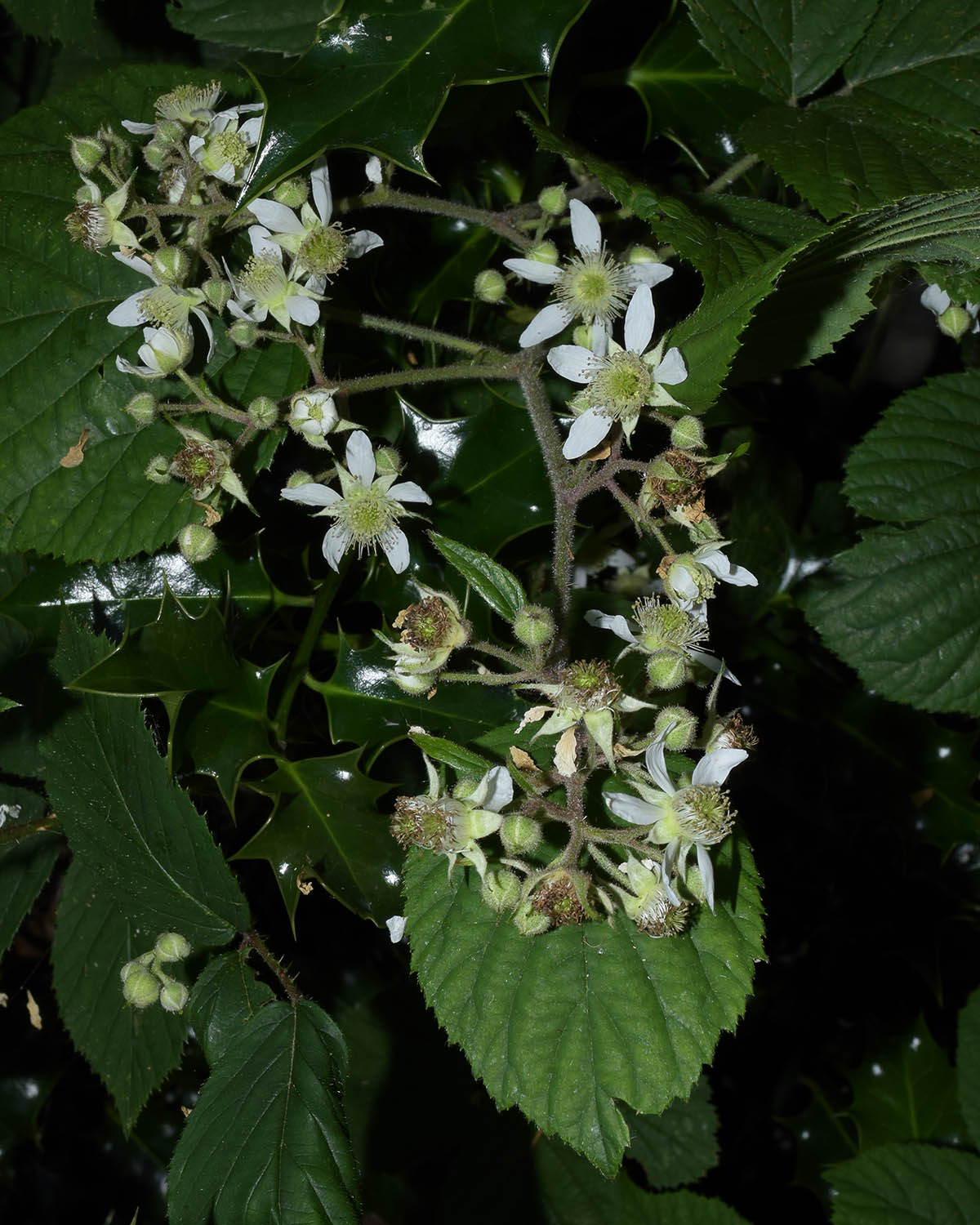 The rachis is flexuose, densely pubescent and glandular, with numerous fine prickles.
Flowers are about 2.5cm diameter with narrow white petals (c.11-12 x 4-5mm). Stamens are more or less level with the green styles. The sepals have a narrow white border. They are reflexed to patent at flowering, later becoming erect and clasping the young fruit.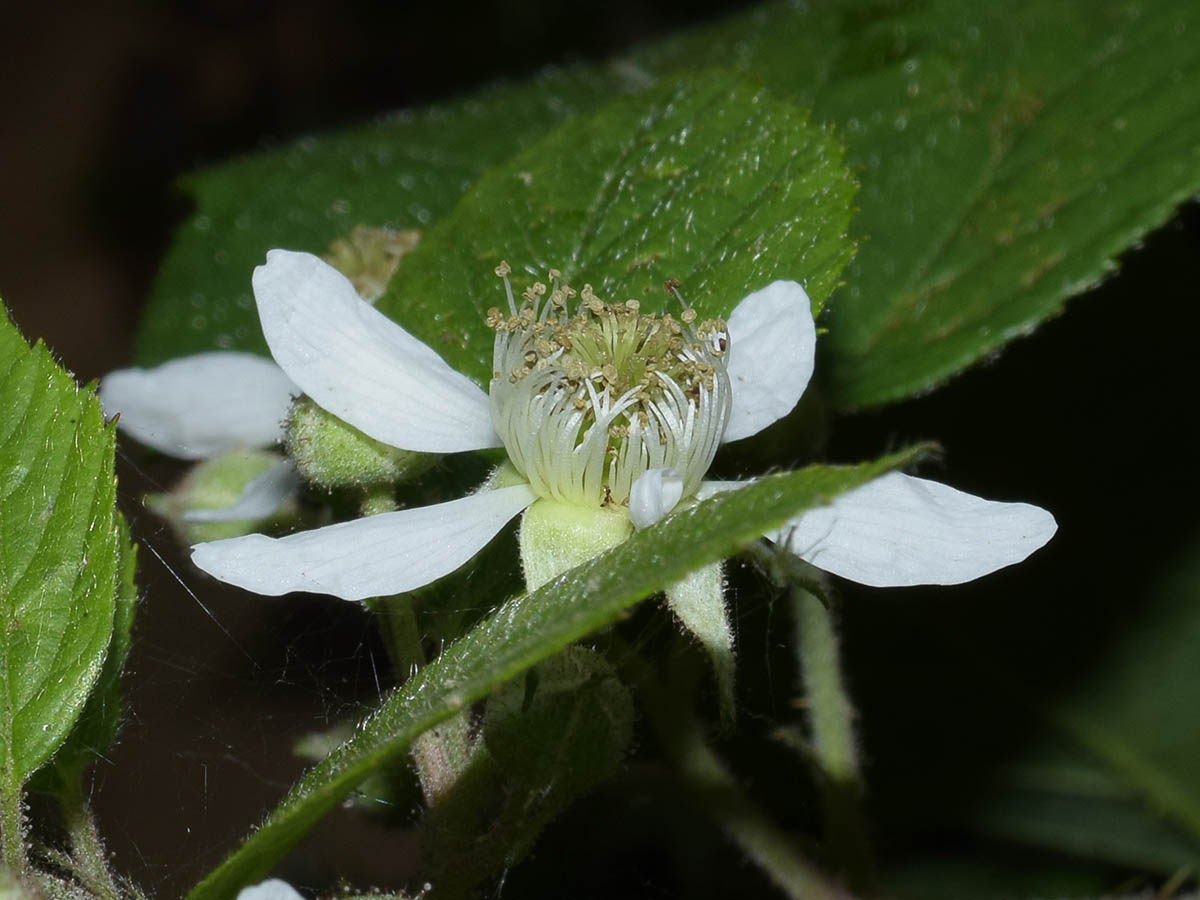 The two basal leaflets are almost at right angles to the terminal leaflet. The colour is a dull green. The terminal leaflet is broadly elliptic, 8-14cm long, flat to slightly convex, with a cuspidate apex of varying length and a slightly indented base; it is finely and sharply serrate.
Leaflets are sparsely hairy on both sides.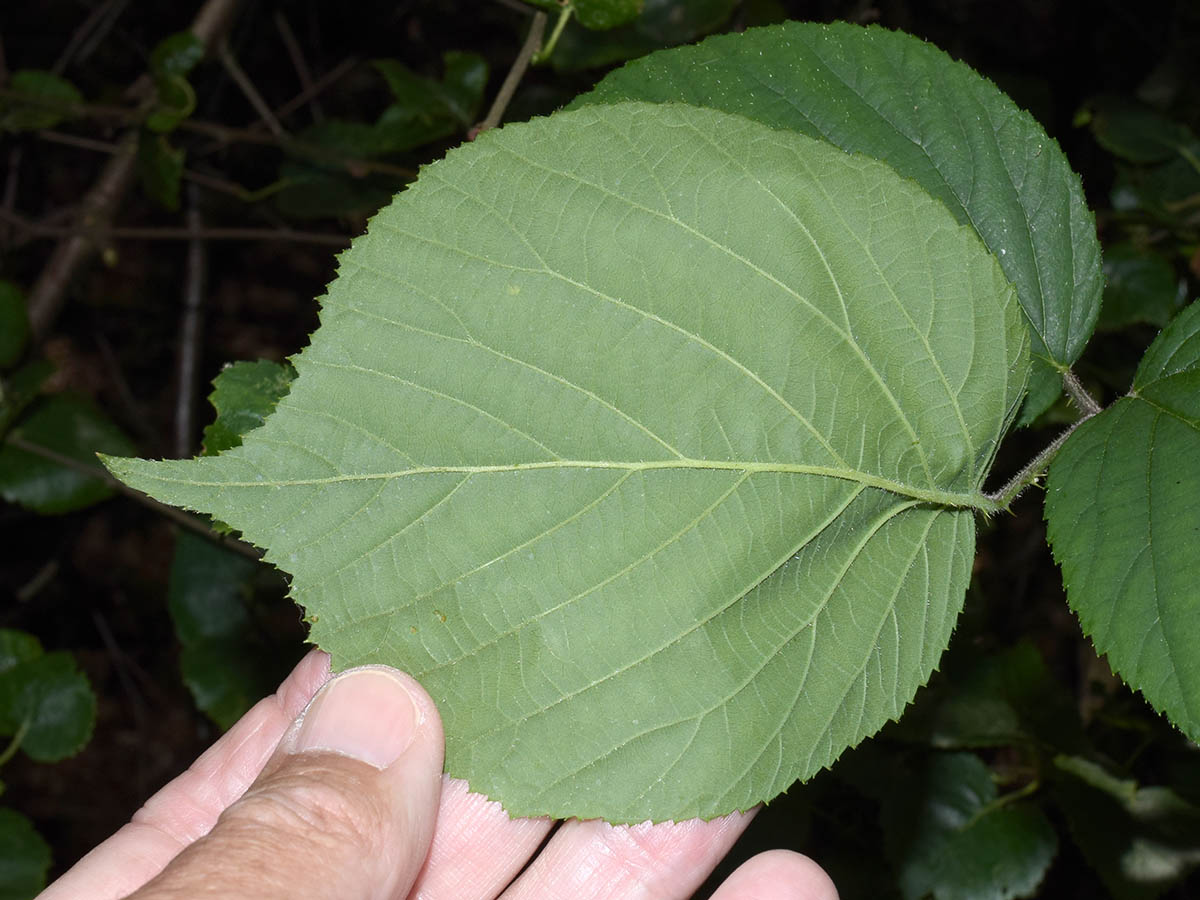 The stem is bluntly angled to almost round and a dull reddish-brown in colour; it is clothed with numerous prickles and acicles, abundant stalked glands, but only sparse hairs (this being another important difference from Rubus scaber which has hairy stems – most of what look like hairs in the photos below are glands).