Rubus nemorosus – Section Corylifolii
back to Alphabetical index · Taxonomic index
This bramble is widespread in Britain and Ireland but appears to be concentrated (or better-recorded) from parts of the Midlands, the South East and Norfolk. It also extends across northern Europe. It is primarily a woodland and hedgerow species and can tolerate deep shade. It has many features typical of the Corylifolii, including flowers with touching petals, sessile, overlapping basal leaflets and bluntly angled to nearly round stems with patent prickles. Amongst the Corylifolii it is easily identified by its very large, purplish-pink notched petals, deep pink filaments and styles, long pointed sepals and hairy anthers. It may have some very short-stalked glands on the stem and inflorescence.
The petals are 15 x 12mm or more, so the whole flower can be up to 4cm across. The stamens are about level with the styles when veiwed from the side. The mauvish colour of the petals, stamens and styles is unusual amongst brambles generally, but the petals can fade to almost white. The hairy anthers are not quite visible in these photos (typically 1-3 hairs on most anthers, but many anthers will have no hairs).
The sepals have white margins (noticeable when in bud – see images above) and splay out or turn up as the fruit forms. Leafy tips are sometimes present.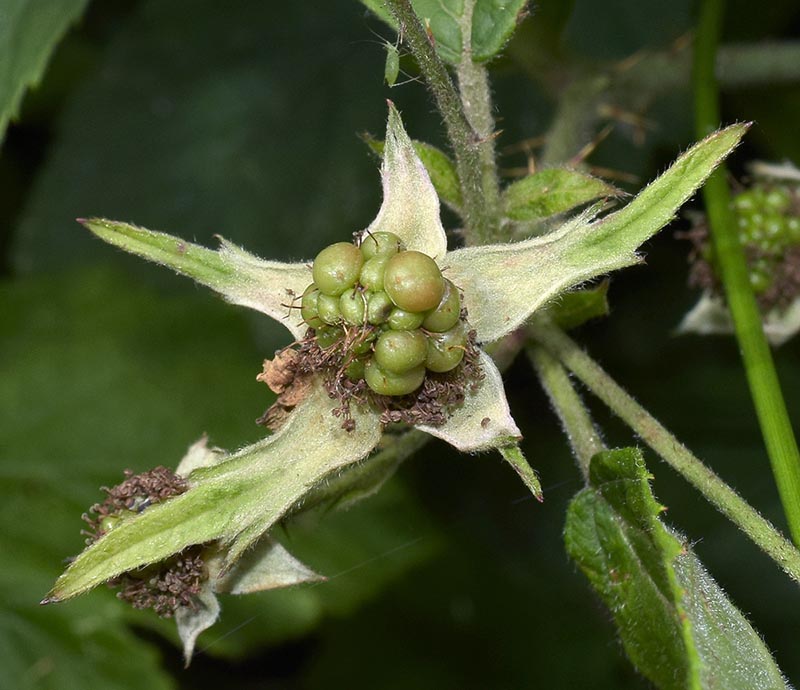 The plant is often low-growing, producing layers of thin stems with leaves of three leaflets, but some stems with five leaflets will usually be present. The leaflets are usually thin, bright green, convex and smooth to somewhat textured in appearance due to indented veins. They are sparsely hairy above and below. The terminal leaflet varies in shape from ovate to rhomboid and is often lobed.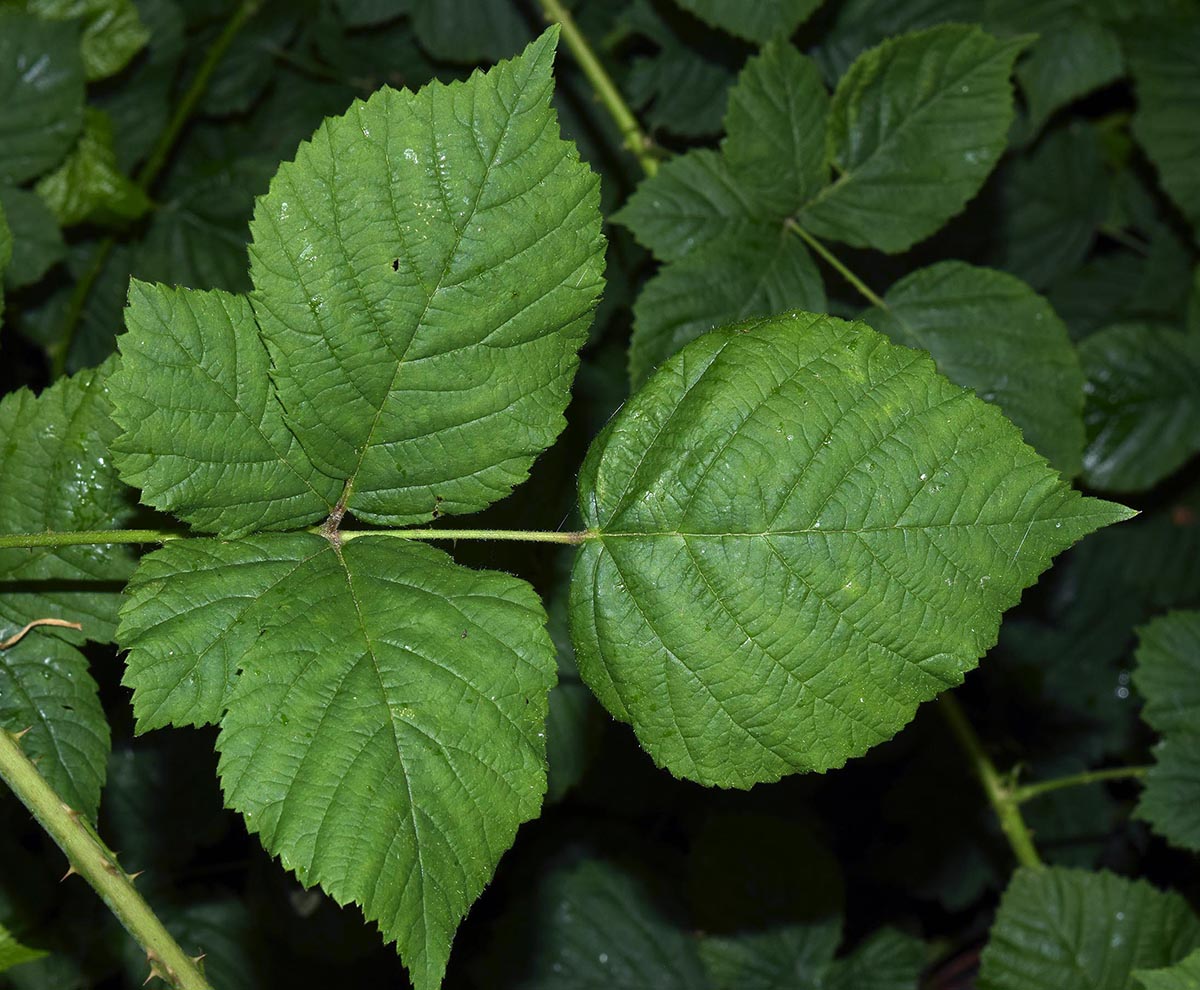 Leaflet undersides:
The prickles are slender, patent (perpendicular) and rather sparse on the angles of the stem. There are usually scattered long hairs. The stems can be pruinose (with a whitish waxy coating) and older ones may have reddish-brown blotches – possibly this is the only Corlylifolian with this character.