Rubus micans – Series Micantes
back to Alphabetical index · Taxonomic index
A pink-flowered thinly glandular species native to Ireland and south-west Britain, but perhaps adventive in some parts of its range, especially Hampshire, where David Allen has noted that it is mainly confined to roadsides or waste ground and especially associated with the railways (Flora of Hampshire, 1996). It may be distinguished by its relatively short stamens, prickles shorter than the stem diameter and the elliptical terminal leaflet with strongly reflexed basal leaflets. The yellow-green colour of the leaves and narrow leaflets in the panicle are also useful features.
The panicle consists of a leafy, somewhat flexuose rachis with a pyramidal head of flowers on short branches. The rachis is hairy with variable proportions of broad-based pricklets and acicles in addition to the slender, declining or curved, prickles. Short and very short glands are generally rare near the top of the rachis, but more numerous on the pedicels and sepals.
Flowers are about 2.5cm diameter with bright pink broadly elliptical petals (sometimes pale pink in open-grown plants), c.13 x 8 mm or sometimes a little larger or smaller; stamens are relatively short (equal to or just overtopping the styles). The styles are not coloured (yellowish-green), young carpels are glabrous and the receptacle is hairy.
Leaves have 3-5 well-spaced flat to slightly convex leaflets, which are a bright yellow-green colour and often stand out amongst other brambles. The basal leaflets are usually strongly reflexed towards the stem. The terminal leaflet is characteristically oblong-elliptical with almost straight, parallel sides in the middle, though often tending towards an obovate shape, widest above the middle (best seen in the second photo below). It is relatively large (dimensions of 9-14 x 5-9cm are given by Edees & Newton), sharply but shallowly serrate, often with a slightly uneven margin and sometimes with prominent retrorse teeth in the upper half. The apex has a relatively short point, which is often narrowly cuspidate, but sometimes acuminate.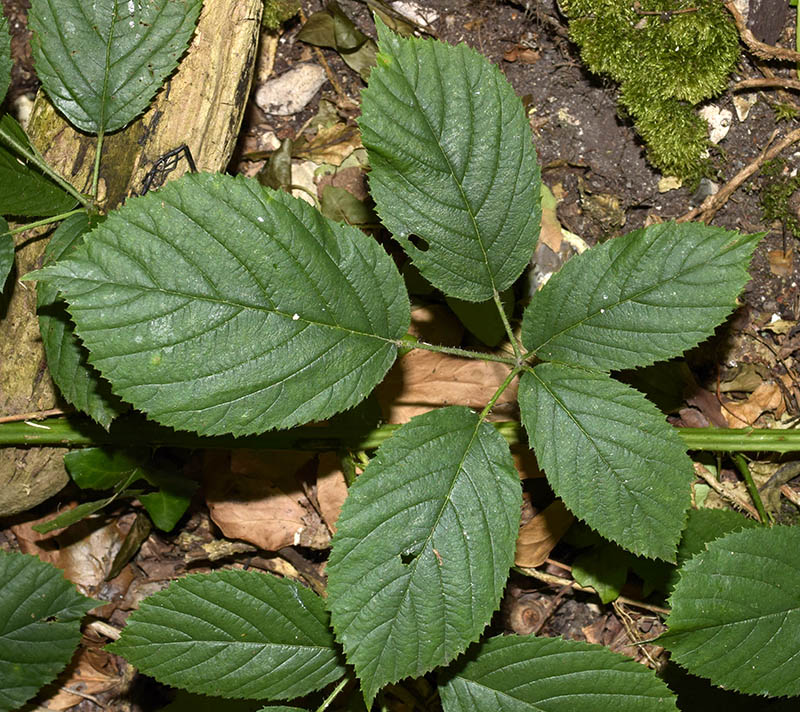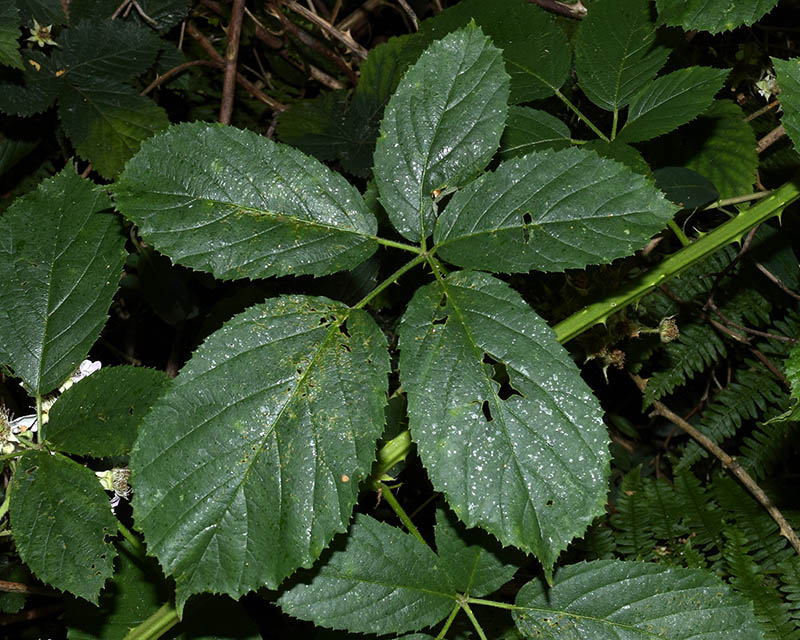 Leaflets are glabrescent above and softly hairy below, often appearing moderately greenish-grey felted.
A typical stem from an open-grown plant is shown below; the others were in deep shade so have slightly less robust prickles on the angles and do not develop the reddish brown colour (becoming purplish and shining in strong sun). However, in this species the key feature of the stems is that the prickles do not exceed the width of the stem. This species also has frequent small pricklets and short-stalked glands and occasional longer-stalked glands and acicles. The stem is very thinly hairy, often become almost glabrous. It is normally only weakly furrowed, so the one in the bottom photo below is probably atypical.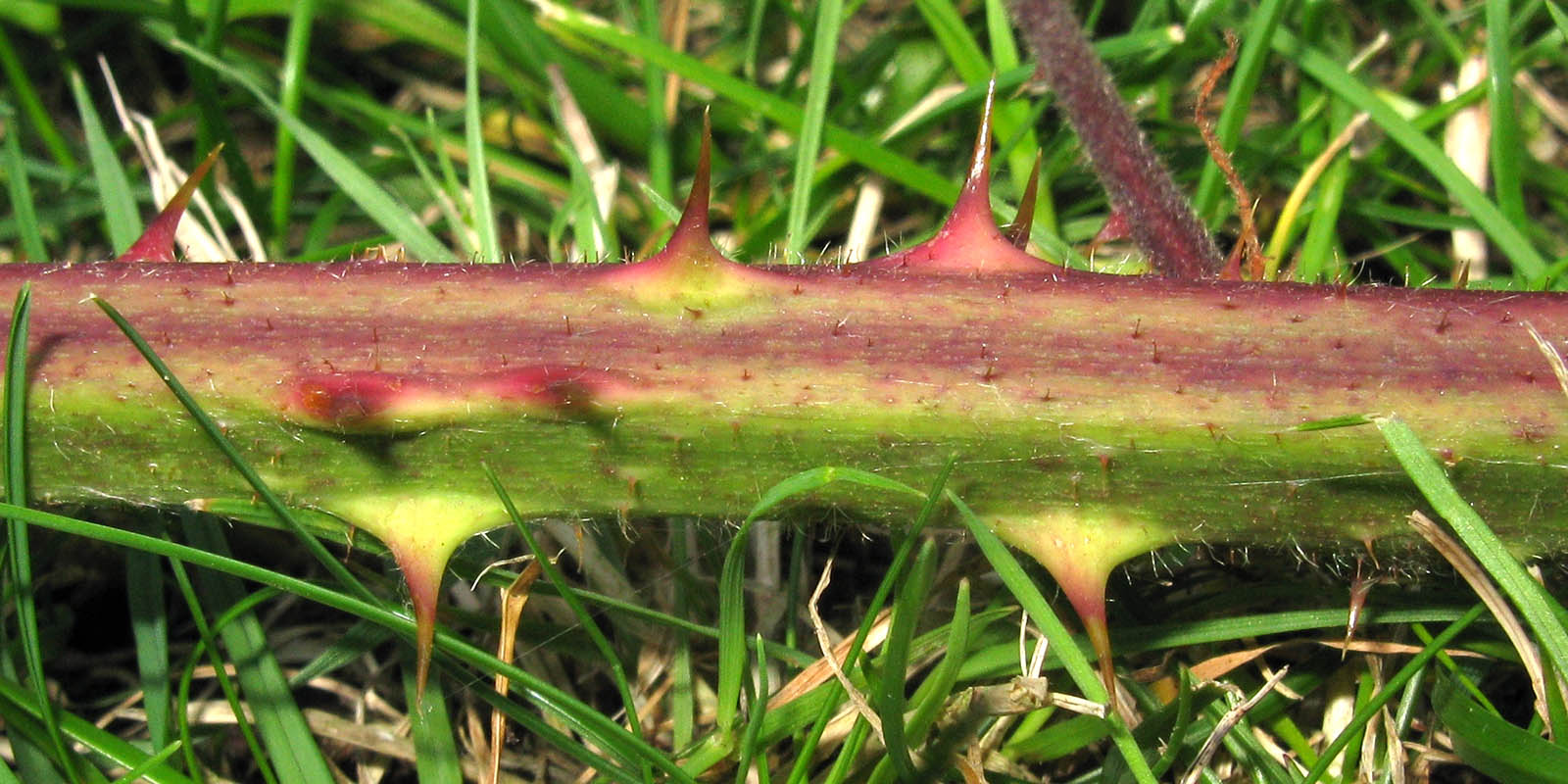 (photo: Debbie Allan)