Rubus dumnoniensis – Series Rhamnifolii
back to Alphabetical index · Taxonomic index
This species can be identified by its large white flowers with long stamens and the dark purple furrowed stems which have numerous long, nearly patent prickles. It is completely eglandular (only sessile and subsessile glands present). It is normally low-growing or prostrate in habit, being mainly associated with gorse and other scrub on lowland heathland and moorland. It is widespread in western Britain and Ireland with outlying records as far east as Kent.
The panicle is pyramidal in shape with long ascending lower peduncules; leafy below and often with small narrow leaflets in amongst the main head of flowers. The rachis is slightly flexuose, turning dark purple like the stems, pubescent above, with frequent patent or declining prickles.
Flowers are noticeably large, typically about 3.5cm across. The petals are pure white or occasionally very pale pink, broadly obovate-elliptical, ranging from 13-18 mm long x 10-13mm wide, tapering to a narrow base. They are erose at the tip or sometimes notched. The stamens are much longer than the styles, anthers glabrous, styles usually yellowish with some pinkish at the base (the centre of the flowers appear yellow from a distance). The carpels and receptacle are hairy. Sepals are whitish-green pubescent, indistinctly white-margined, with a hooked tip, loosely reflexed with ascending tips (and thus deeply concave inside).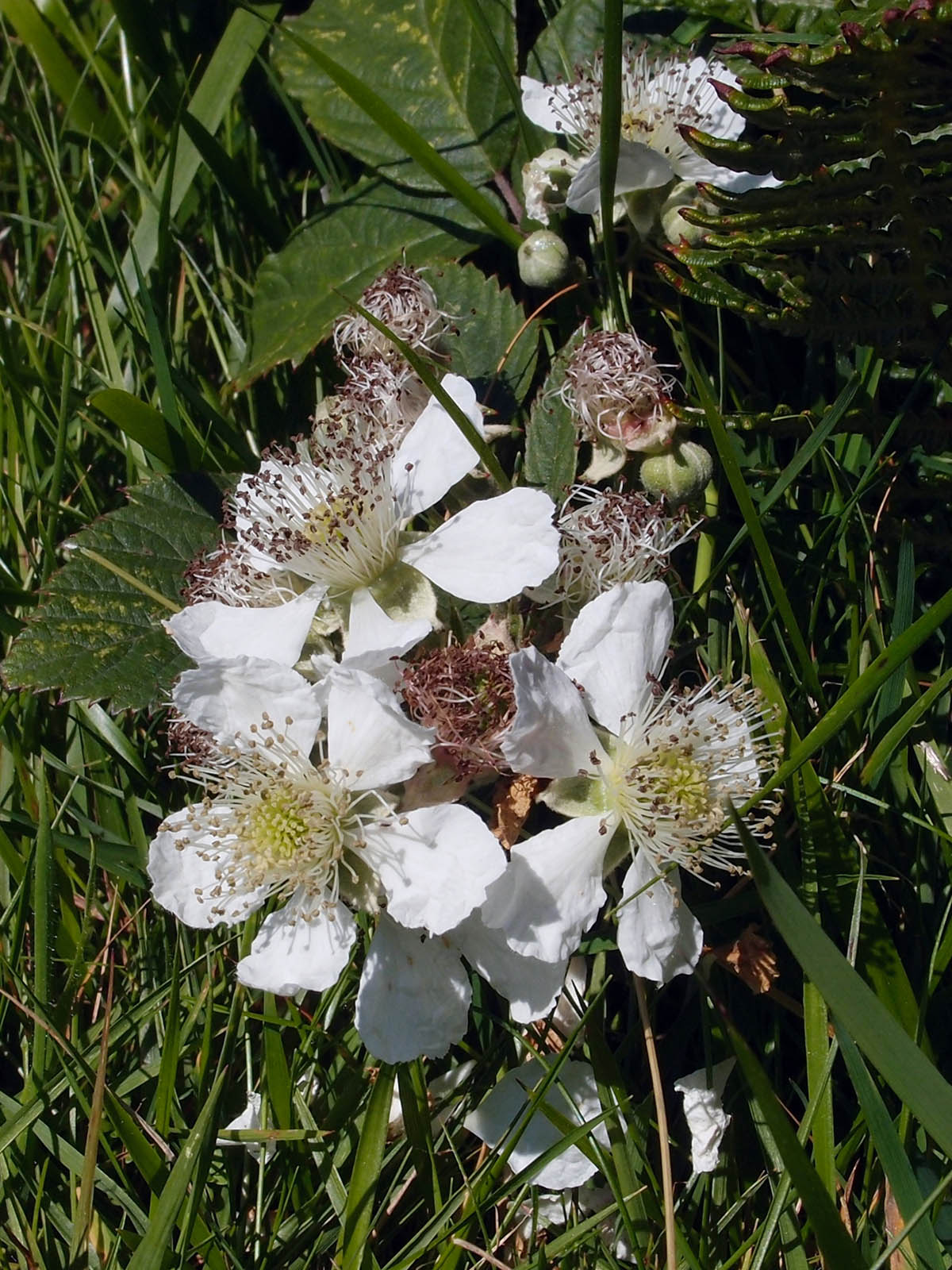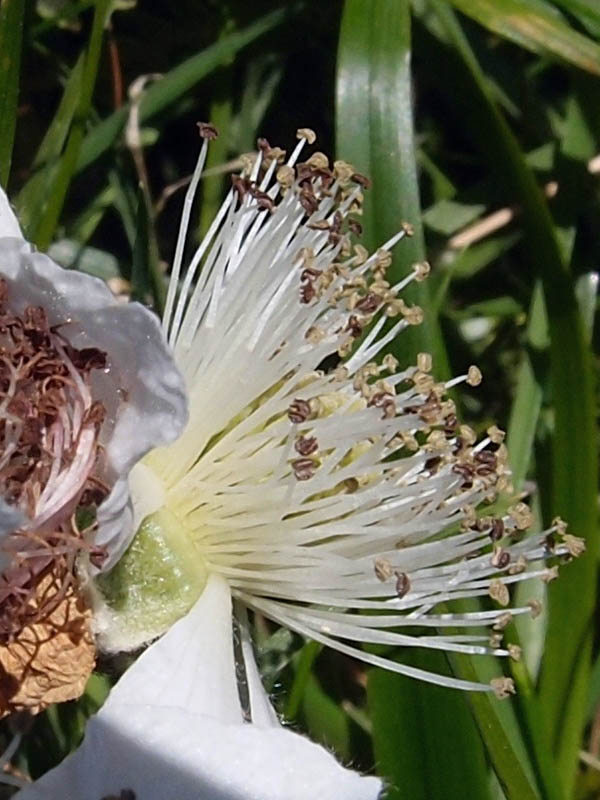 Leaves have five or sometimes only three leafets, which are dark green or yellowish-green in colour, glabrescent above (initially sparsely and shortly pubescent). They are also matt in colour and smooth above (reminiscent of R. cardiophyllus), or sometimes slightly rugose and plicate. The margins are sharply and unevenly serrate. The terminal leaflet is c.7-10 x 5-7cm, broadly elliptical with a relatively short cuspidate apex and narrowly cordate or emarginate base, often shallowly concave (or sometimes convex). The petiolule is usually quite long (one third to nearly half as long as the lamina).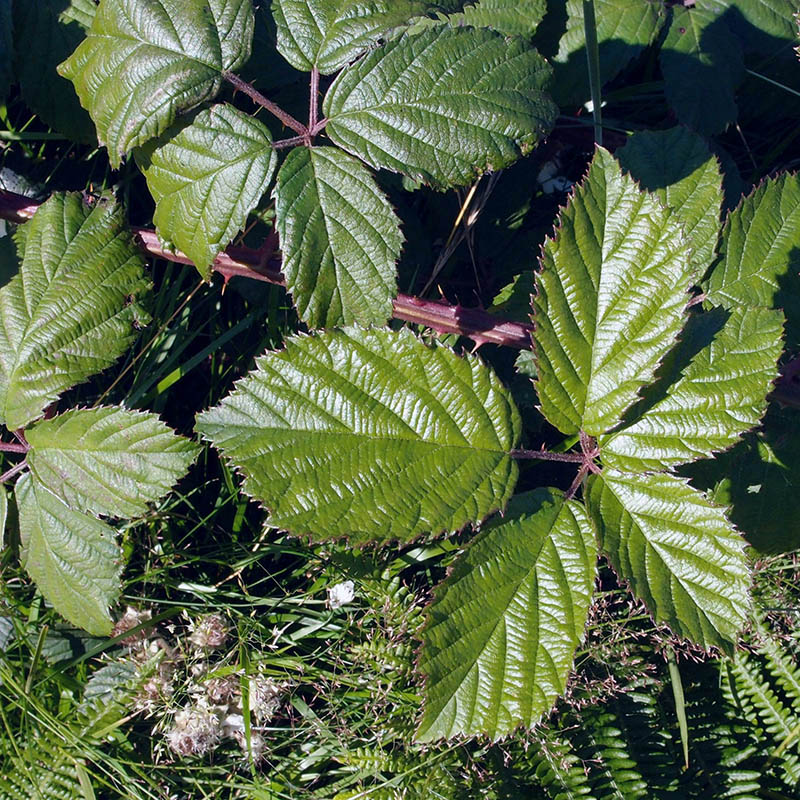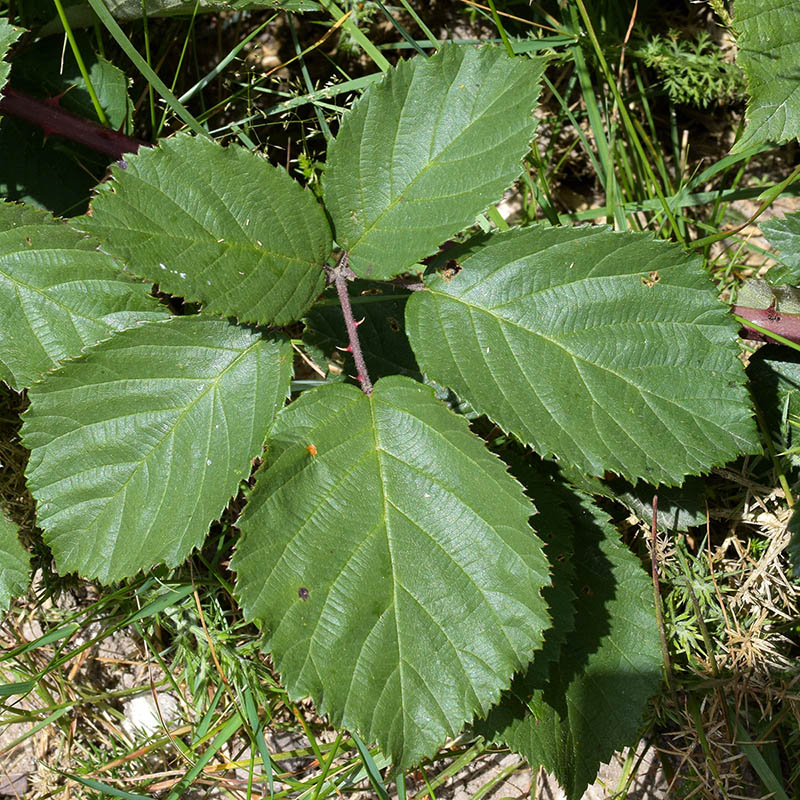 Note also the distinctive stems and prickles (see below)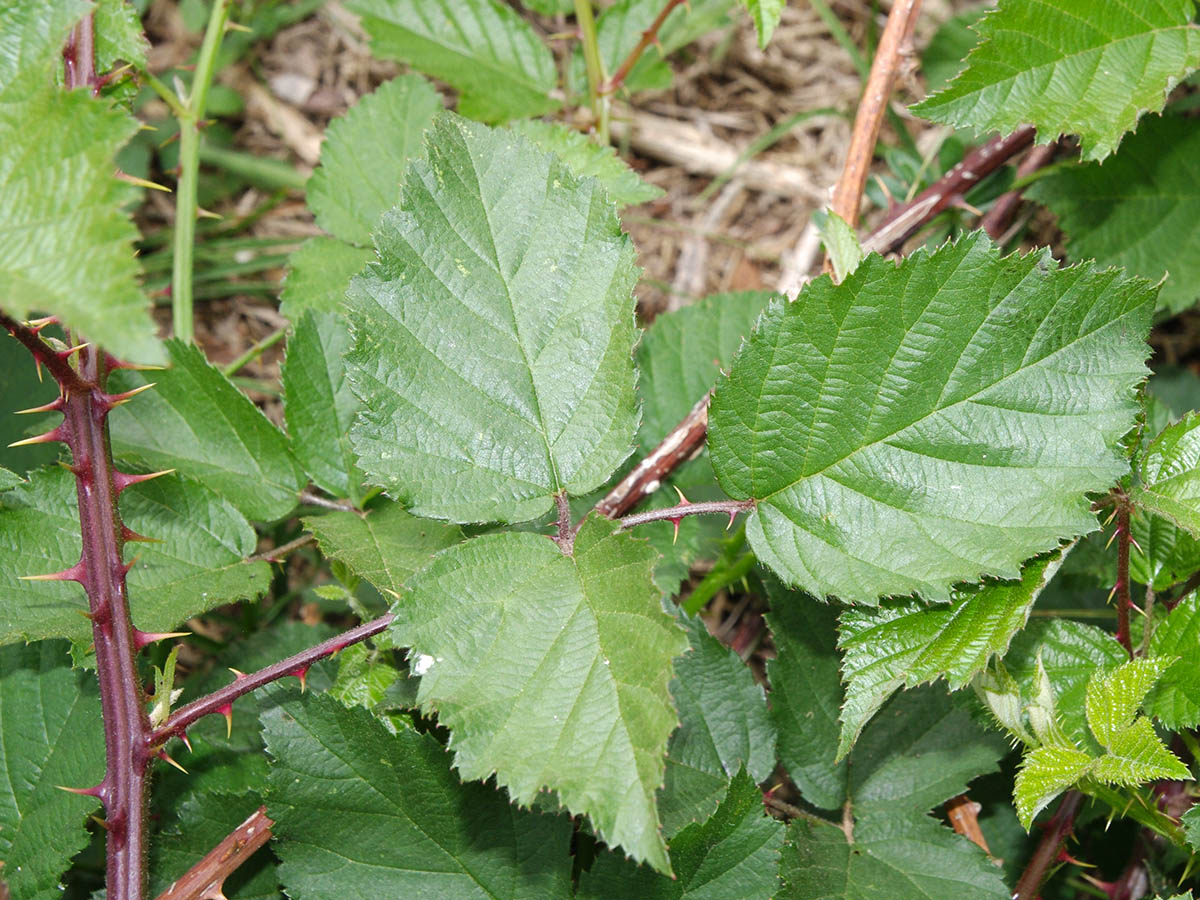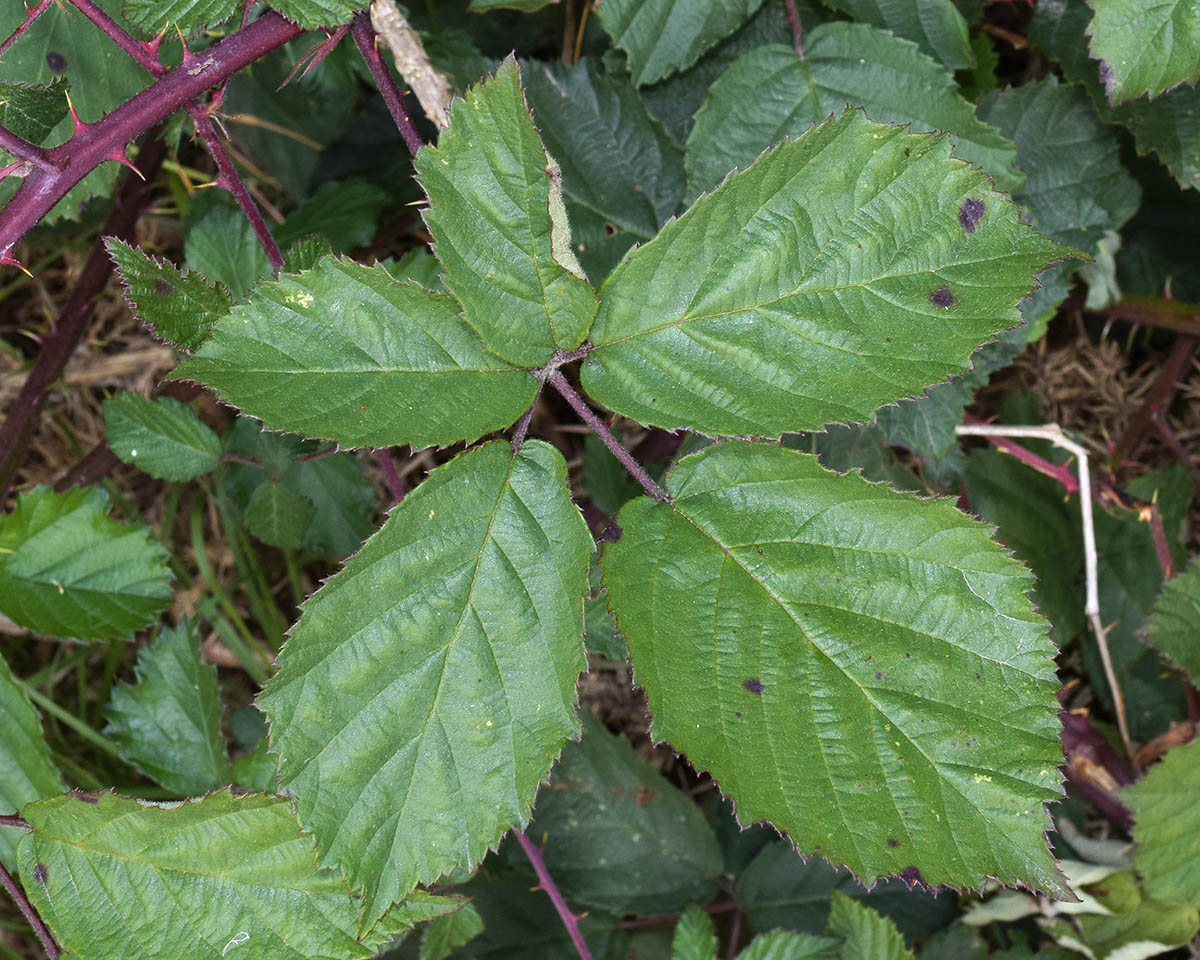 Leaflets are greyish-white felted below and as with many other Rhamnifolii this tends to give the leaves quite a thick, leathery feel.
Stems are often quite prominently angled and furrowed, reddish brown becoming deep purple in strong sun. They are thinly but distinctly hairy, apparently retaining the hairs on older and exposed stems (the published description states they are glabrescent). Sessile and subsessile glands may be numerous. The prickles are frequent to numerous on the angles, sometimes in pairs, relatively long (and often much longer than the stem diameter), straw-yellow with a bright reddish base. They are usually nearly straight and patent or slightly curved; the tip is often bent or appears kinked.
Closer view of the stem above: