Rubus dentatifolius – Series Anisacanthi
back to Alphabetical index · Taxonomic index
The main range of this species is south-west England and Wales, extending west to parts of south-eastern Ireland and east to Sussex, with scattered records for Kent and Norfolk, and one in Scotland. It also occurs in western France. Its most distinctive features are the white (or sometimes pale pink) widely separated petals and the fairly small, coarsely-toothed leaflets.
It is generally a low-growing species, forming ground cover in shady woodland, or low to medium-sized sprawling patches and bushes in open situations. It is an early flowerer. The inflorescences are broad and fairly compact, not extending too far out from the leaves, so from a distance the numerous clusters of flowers with their gappy petals can be quite distinctive.
Flowers are about 2.5-3cm diameter. Petals are usually white or occasionally pale pink, up to about 11-13mm long, obovate in shape, with a narrow clawed base; the apex is usually notched or irregularly toothed at the tip. Stamens are longer than the styles. The finely-pointed sepals have numerous short-stalked glands and some small acicles amongst the whitish pubescence. Sepals are patent when the flower is freshly open, so are visible between the petals and add to the distinctive appearance of the flower. They later become reflexed with the tip curled upwards.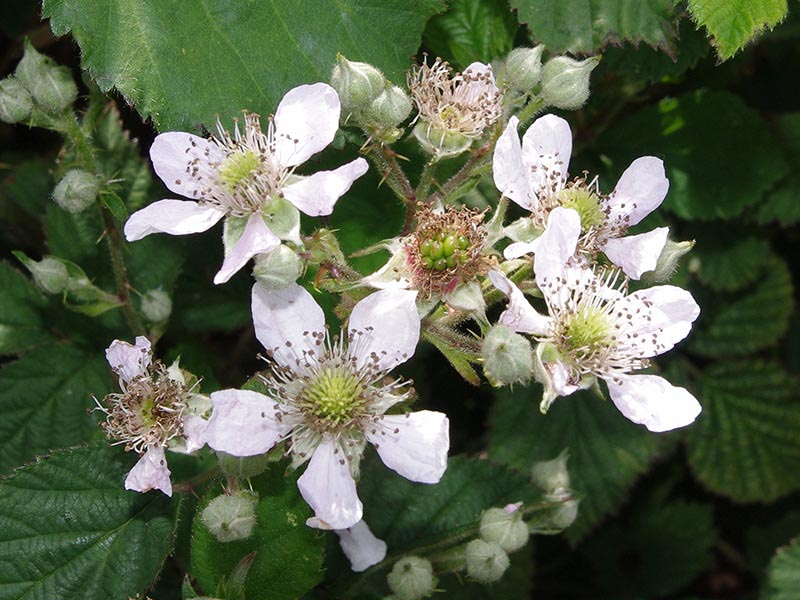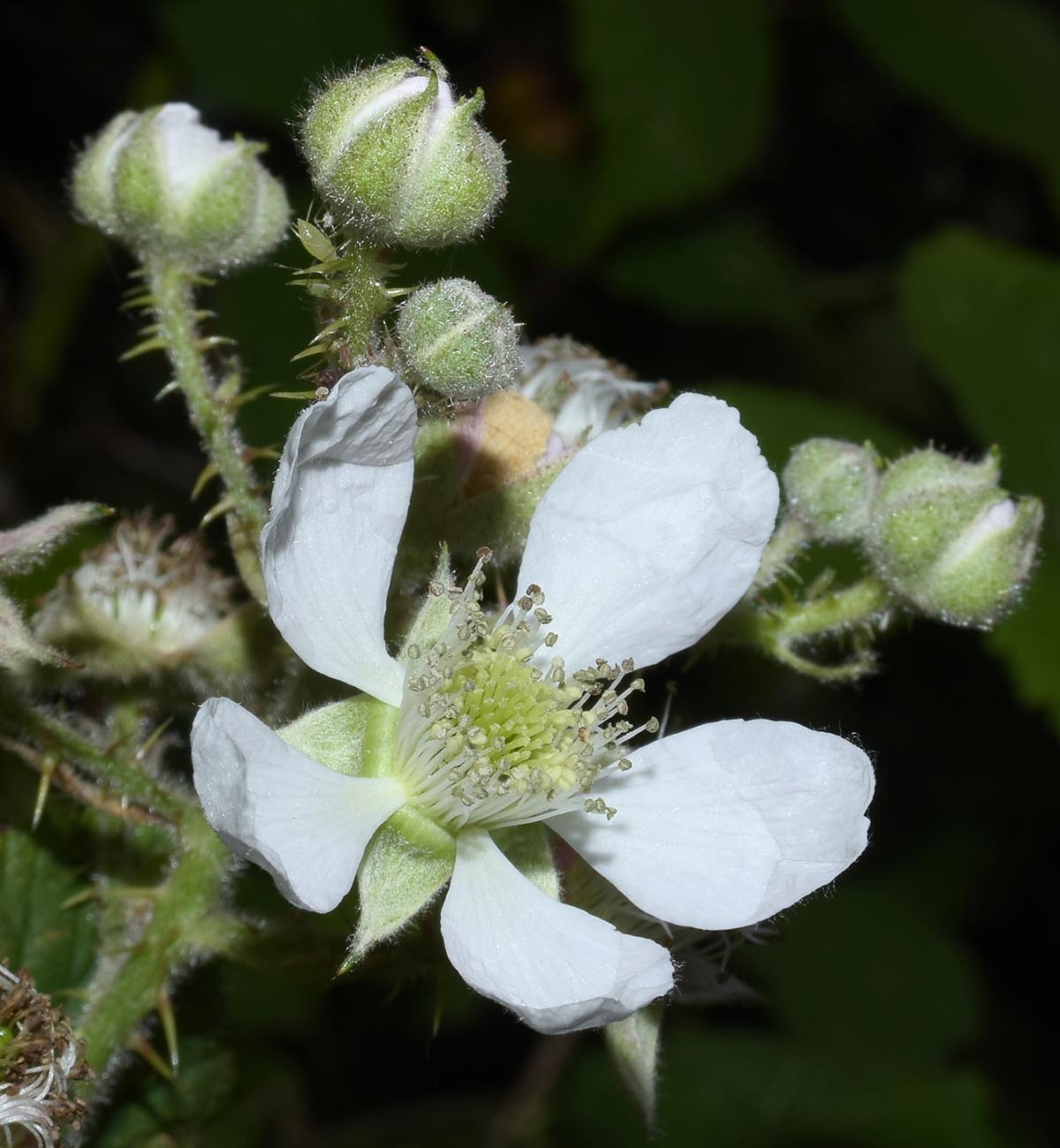 The rachis is densely hairy with frequent curved prickles. Short-stalked glands are present but are usually easiest to find on the pedicels of the flowers.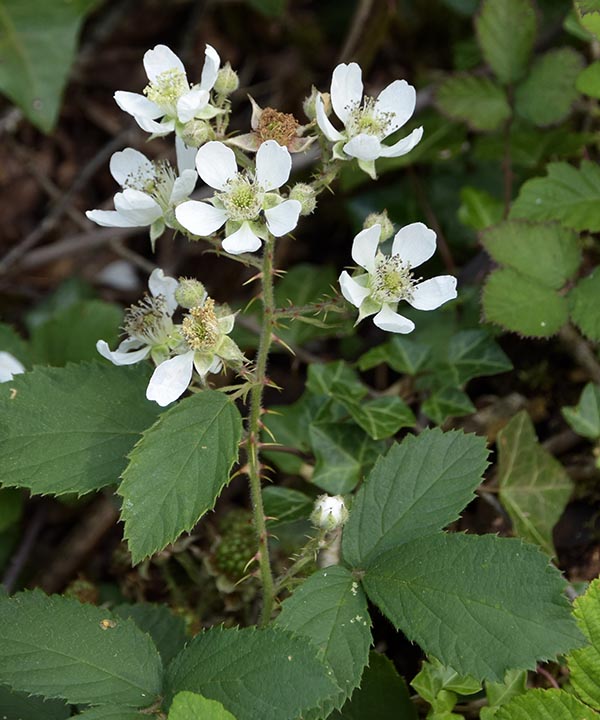 Leaflets are sharply, deeply and irregularly serrate and the toothing is accentuated by the undulate leaf margin. Veins are usually quite prominent (some of the leaves shown below were taken in shade and do not have the typical pleated effect). The terminal leaflet is relatively small and narrow, about 8 x 5cm with a short petiolule (stalk). The leaf tip is relatively well-pronounced, up to 2cm long. Leaf colour is often yellow-green.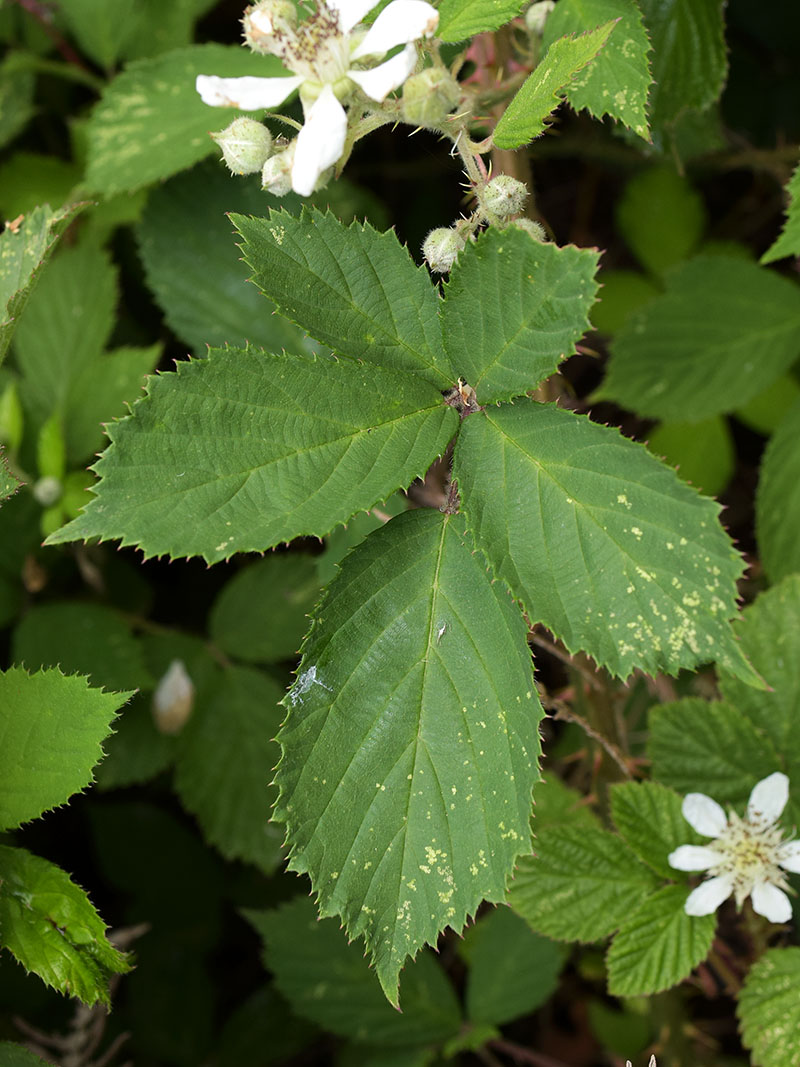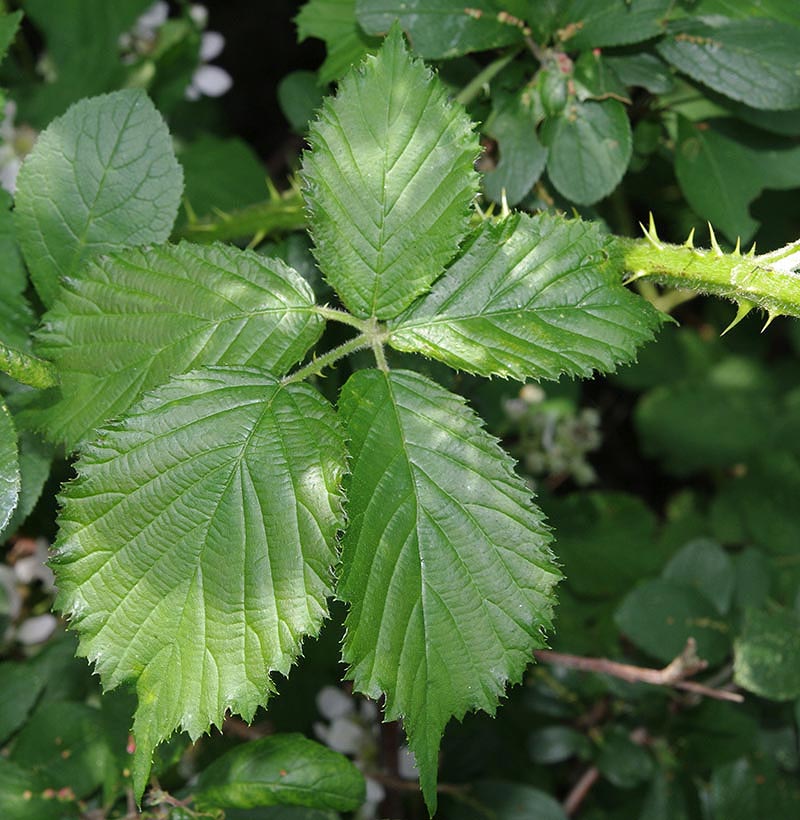 Note also the prickly stem, with some distinctly curved prickles (and see below).
Leaflet undersides are yellowish or greyish felted.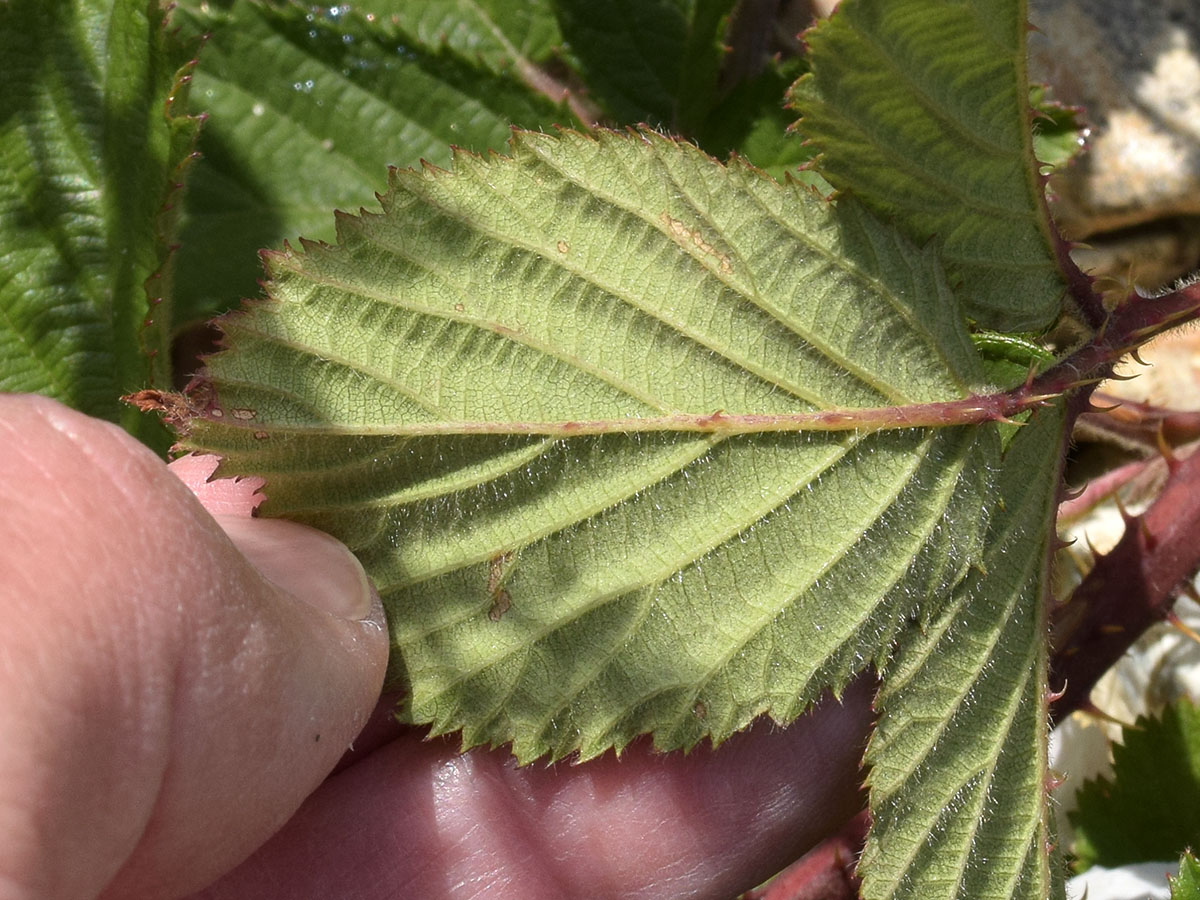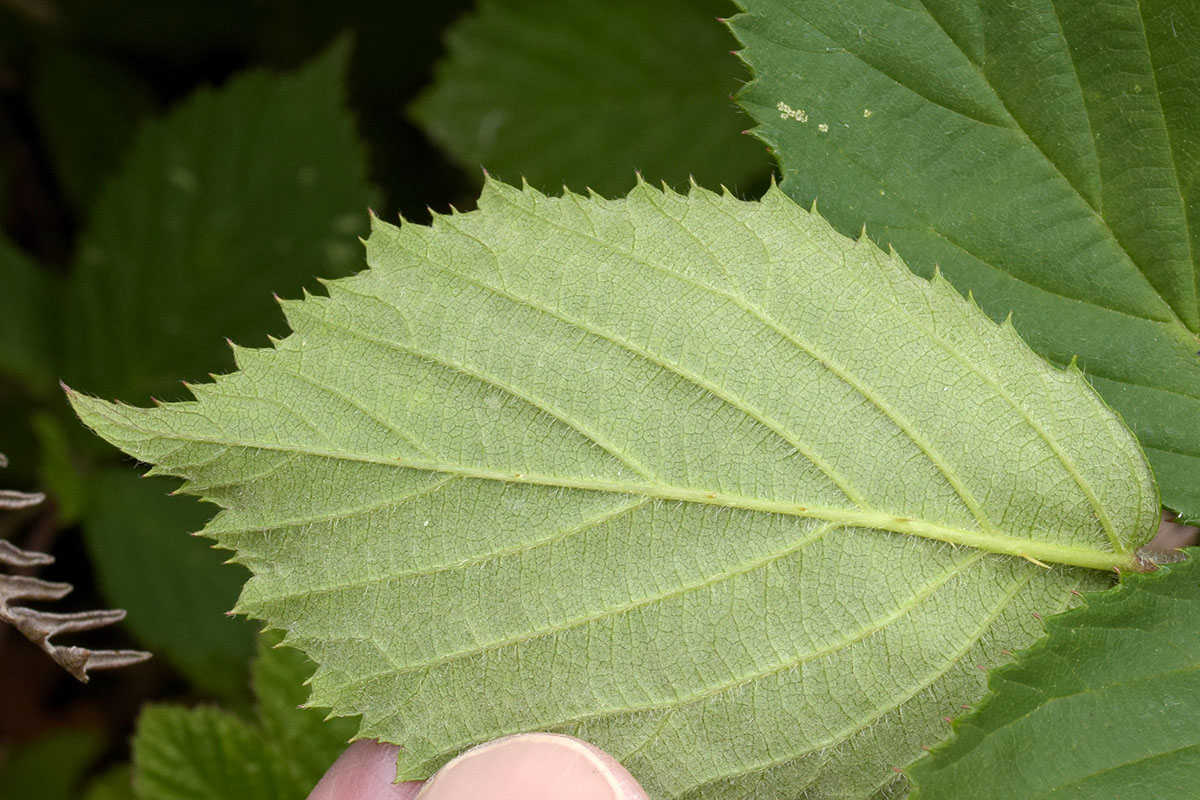 The stem is often stout, with densely arranged patent, declining and curved prickles, numerous short hairs and usually some short-stalked glands. The stem may be green or can turn a deep reddish colour in the sun. Prickles become red with yellow tips. There are shorter prickles (pricklets) on the faces in addition to the long main prickles on the angles. Due to the grey-felted leaflets and inconspicuous glands this species can be mistaken for some Rhamnifolii if the pricklets are missed.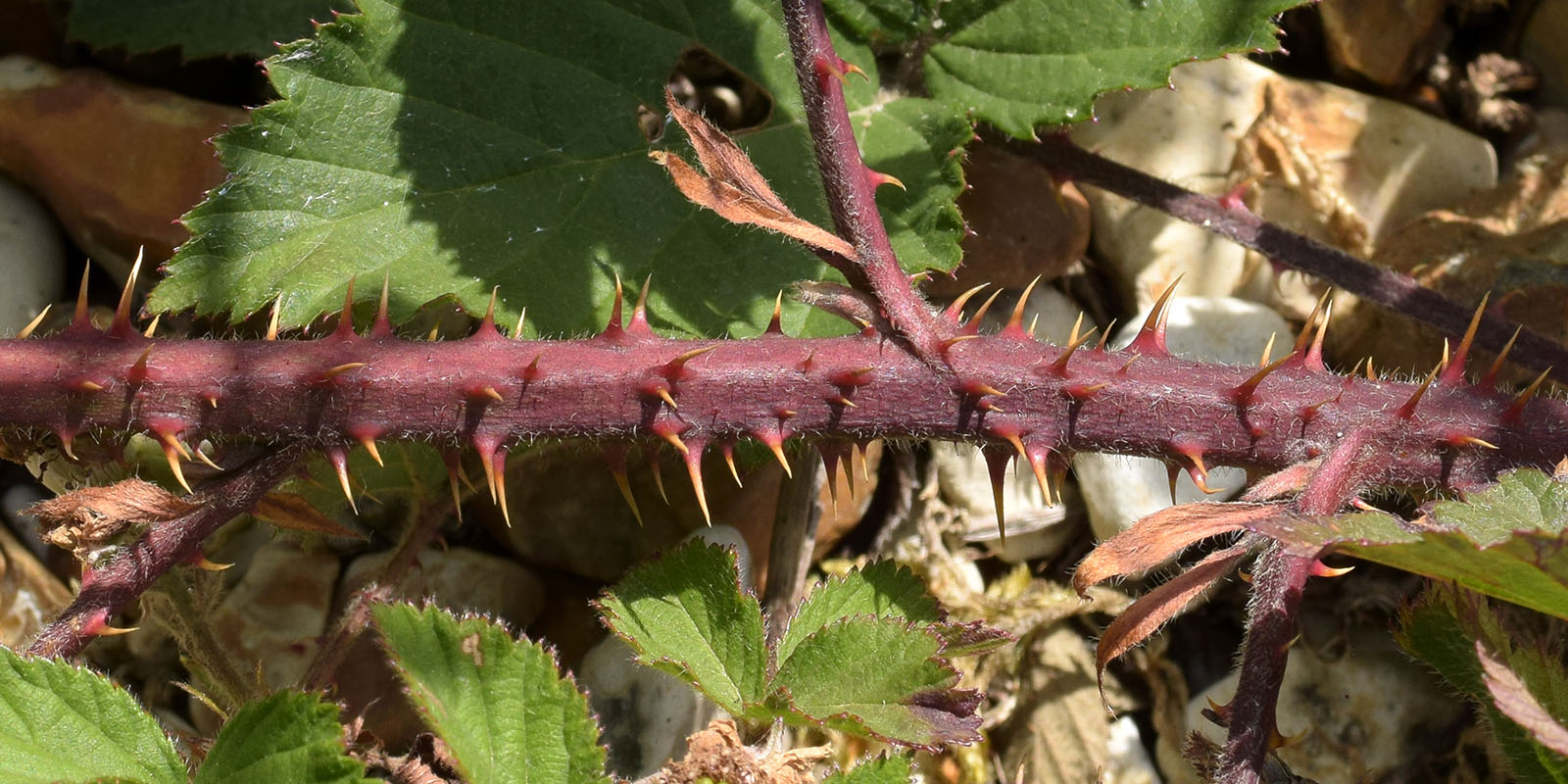 Note the gland-tipped pricklets in this photo: