Rubus arrheniiformis – Section Rubus
back to Alphabetical index · Taxonomic index
A widespread but rather rare bramble found mainly on heathlands. It is also found in France. It is one of the few members of section Rubus that can have bright pink flowers and is the only member of the group which frequently has semi-double flowers (as noted in Watson's Rubi of Great Britain and Ireland). The following photographs were taken of a single colony discovered in the New Forest, Hampshire in 2015.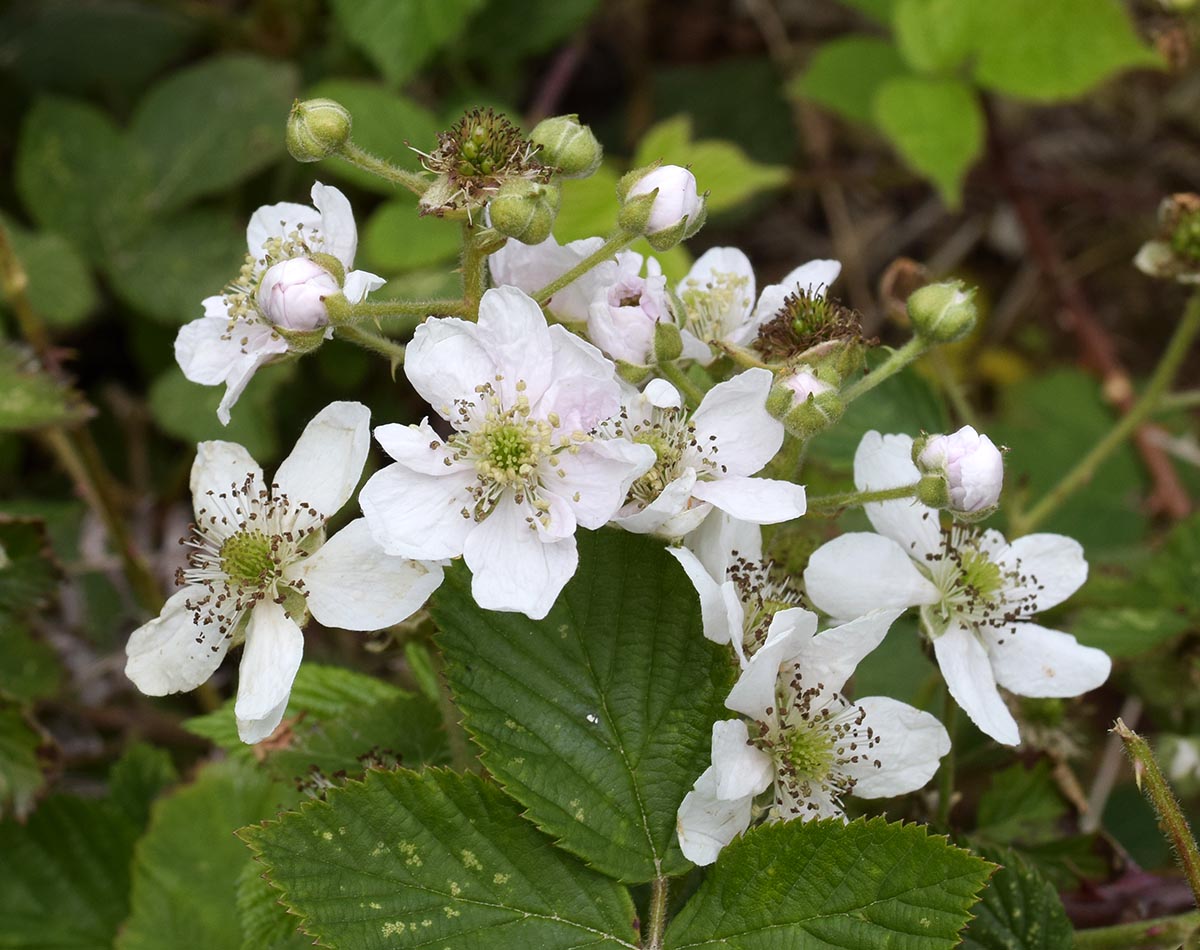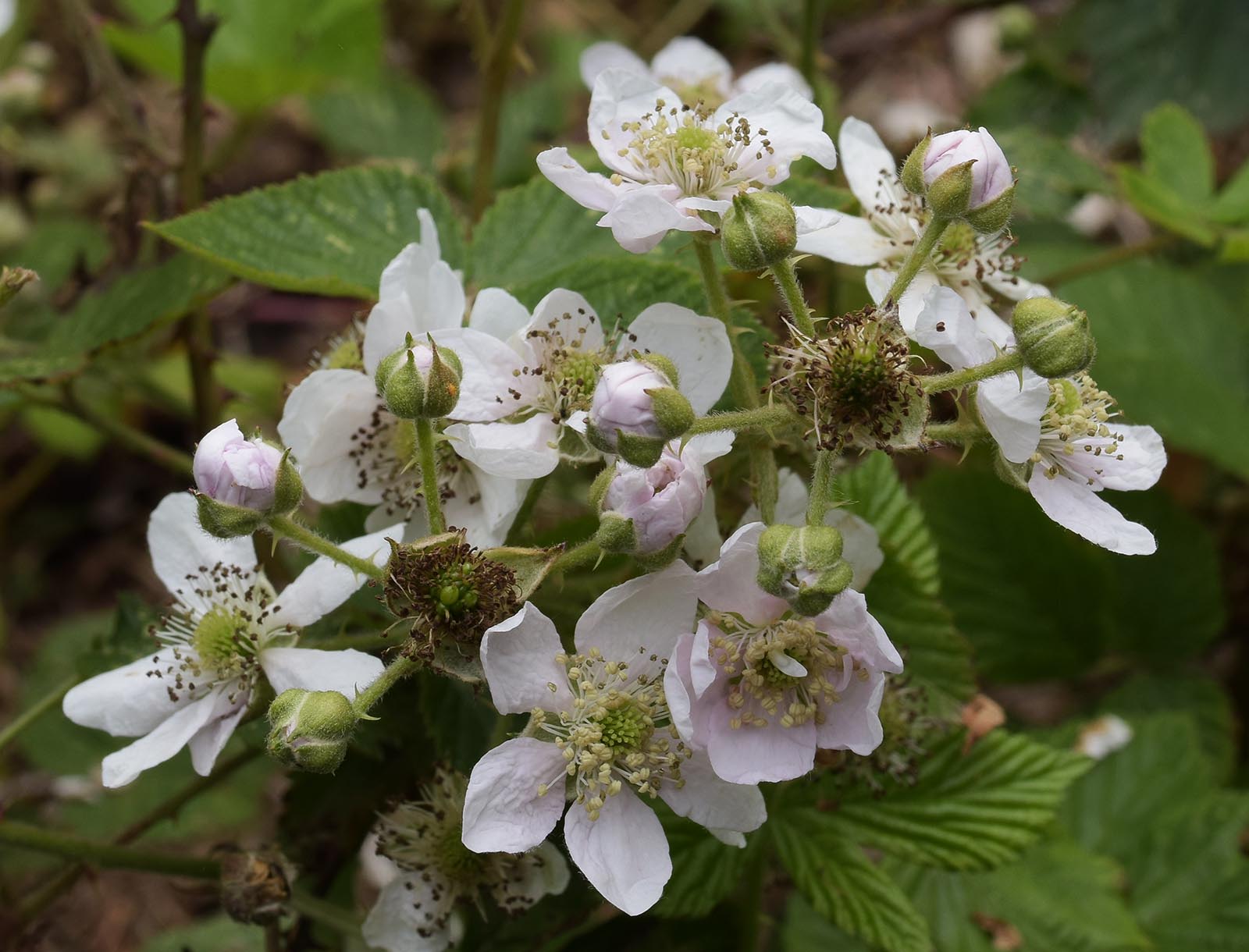 Flowers are about 2-2.5cm across, with petals pink, fading to pale pink or whitish. Some are oblong in shape with a broad notch. Sepals are green with a thin white border. The stamens are a little longer than the green styles.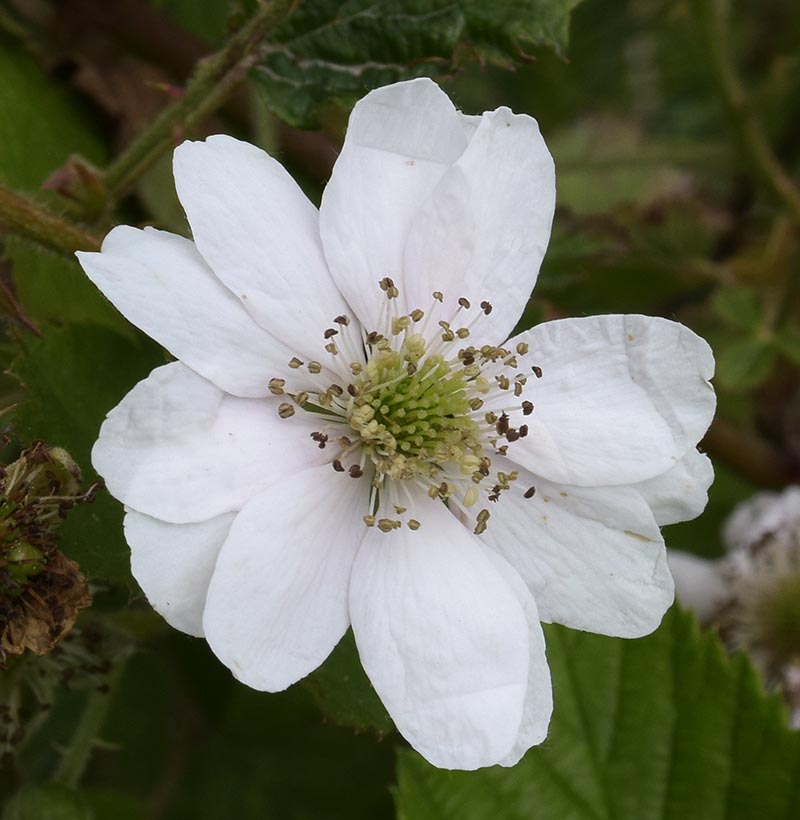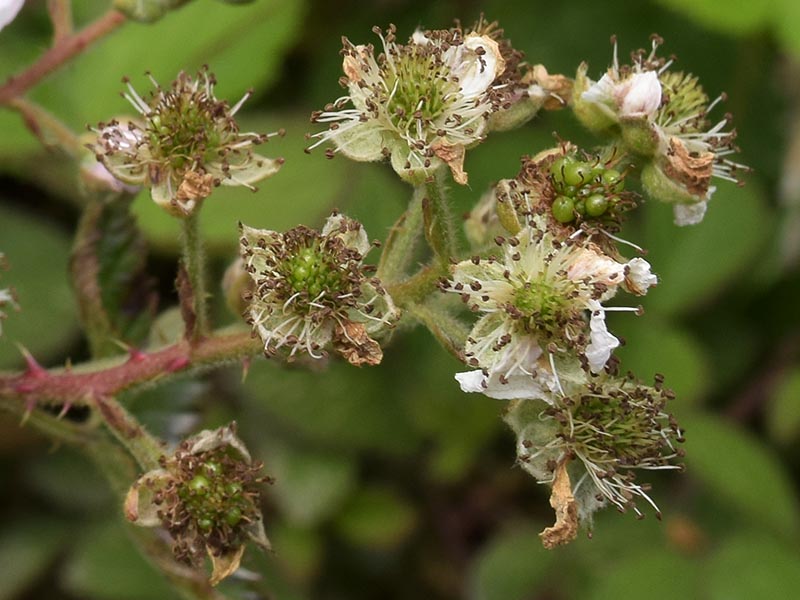 The pressed specimens show the intricately branched panicles, typical of several Section Rubus species, but the very long branches are particularly characteristic of this species.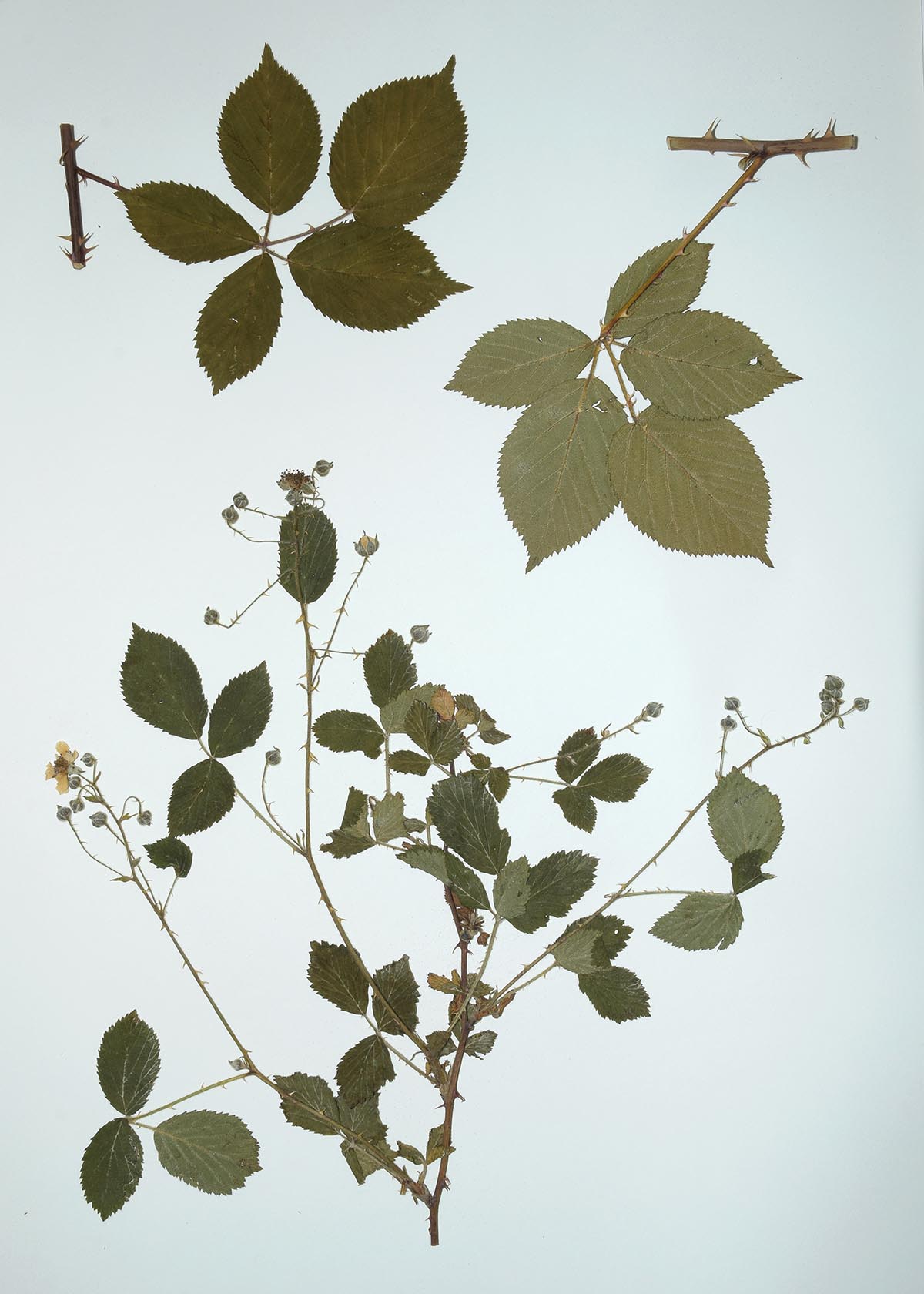 Leaflets are yellowish-green and virtually glabrous above. The terminal leaflet (6-8 x 4-5 cm) is broadly ovate or almost elliptical with a shallowly cordate base.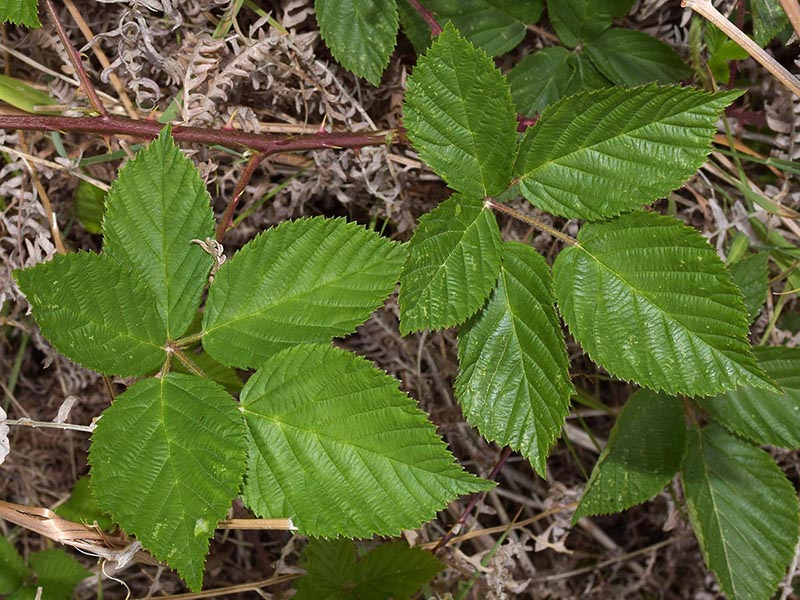 Leaf with 4 leaflets:
Leaflets are only thinly hairy below.
The stem is virtually glabrous with long declining prickles on the angles, and turns deep red in the sun.