Rubus altiarcuatus – Series Rhamnifolii
back to Alphabetical index · Taxonomic index
A tall-growing eglandular bramble of heathland and wood margins, locally common in south Wales, north Devon and south-east Dorset with a few outlying records mainly from the west and south coasts (more or less endemic to Britain & Ireland). The main distinguishing features are the broad white notched petals, shining green sepals with distinct white borders, short stamens, glabrous stems and sharply serrate leaflets.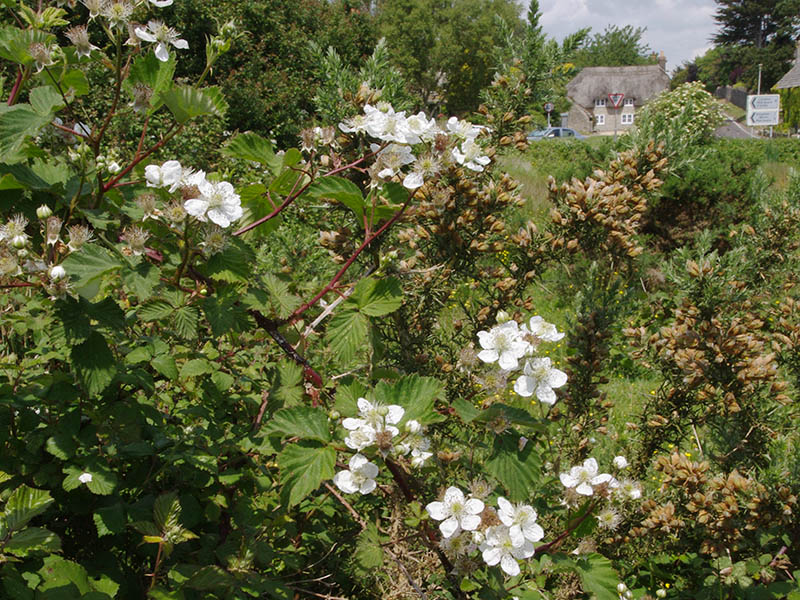 The panicle is leafy below (leaves with 3-5 leaflets resembling stem leaves) with a congested head of shortly and intricately branched flowers. Smaller heads of flowers are present on the lower ascending peduncles. The rachis is slightly flexuose, deep red with shining glabrous portions visible below the flowers (see photo above), but hairy near the apex, with some slender prickles. Sessile and subsessile glands are present at the apex of the rachis and on the flower pedicels, but short-stalked glands are absent in this species.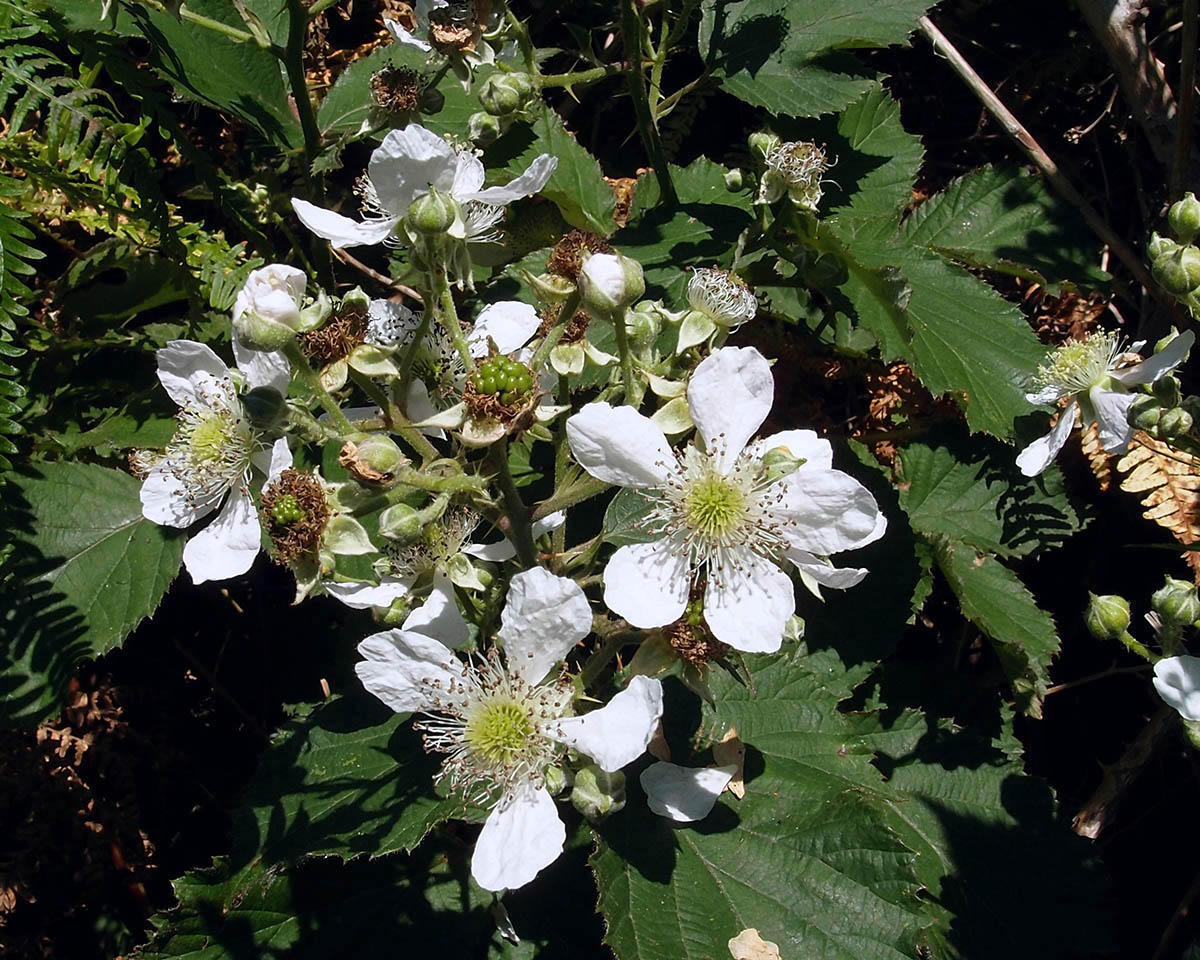 Plant with pale pink petals and long-pointed sepals (see below) and a leafy panicle:
Underside of panicle leaflet: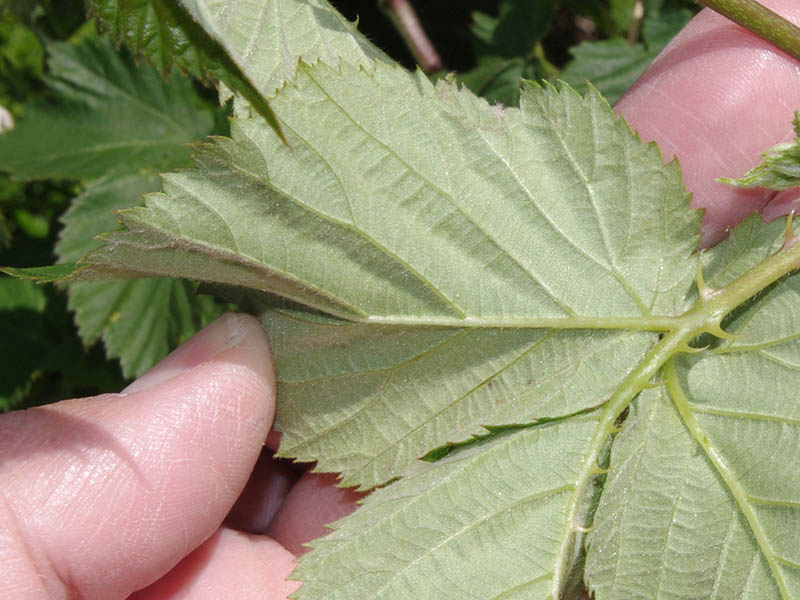 Flowers are large, c.3-3.5cm across with broadly elliptic-obovate white petals (sometimes pale pink in bud), c.15-19 x 8-11mm; they have a narrow base and are usually distinctly notched at the apex. The stamens are relatively short in this species, appearing about level with or slightly longer than the styles when viewed from the side (e.g. see flower to right of second photo above). Anthers usually have scattered hairs; styles are green; carpels glabrous or hairy and receptacle hairy. Sepals have distinctly contrasting white pubescent borders, often with a shining green centre; usually with a few acicles. They are usually finely and sharply pointed; occasionally longer pointed; reflexed at flowering.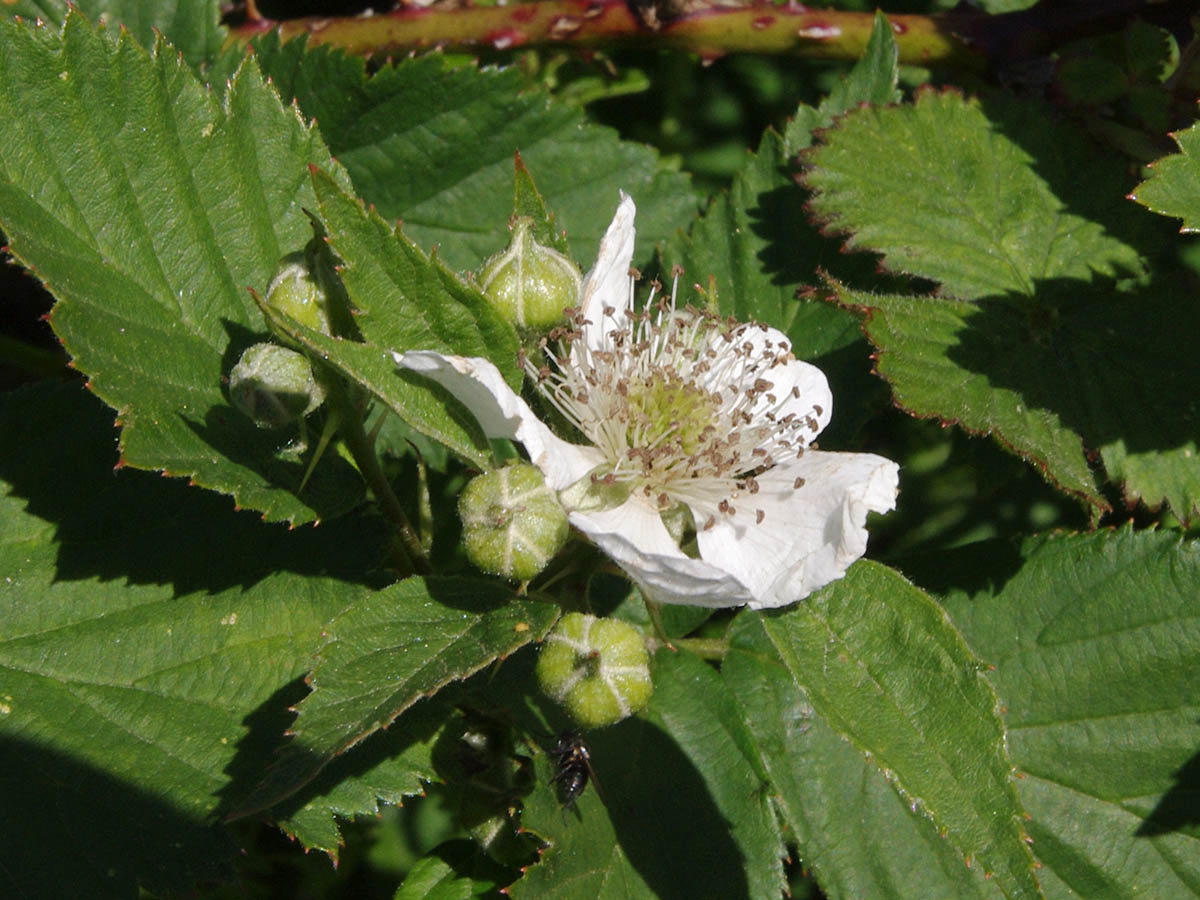 Leaves have five leaflets which are often slightly imbricate (overlapping), dark green and thinly pubescent above and usually whitish or grey-felted below, though sometimes not strongly so. The terminal leaflet is elliptical or slightly obovate, c.8-9 x 5-6cm, with a long acuminate apex and an emarginate or shallowly cordate base. The margin is compoundly serrate, with sharp narrow teeth and is often distinctly incised above, either flat or undulate.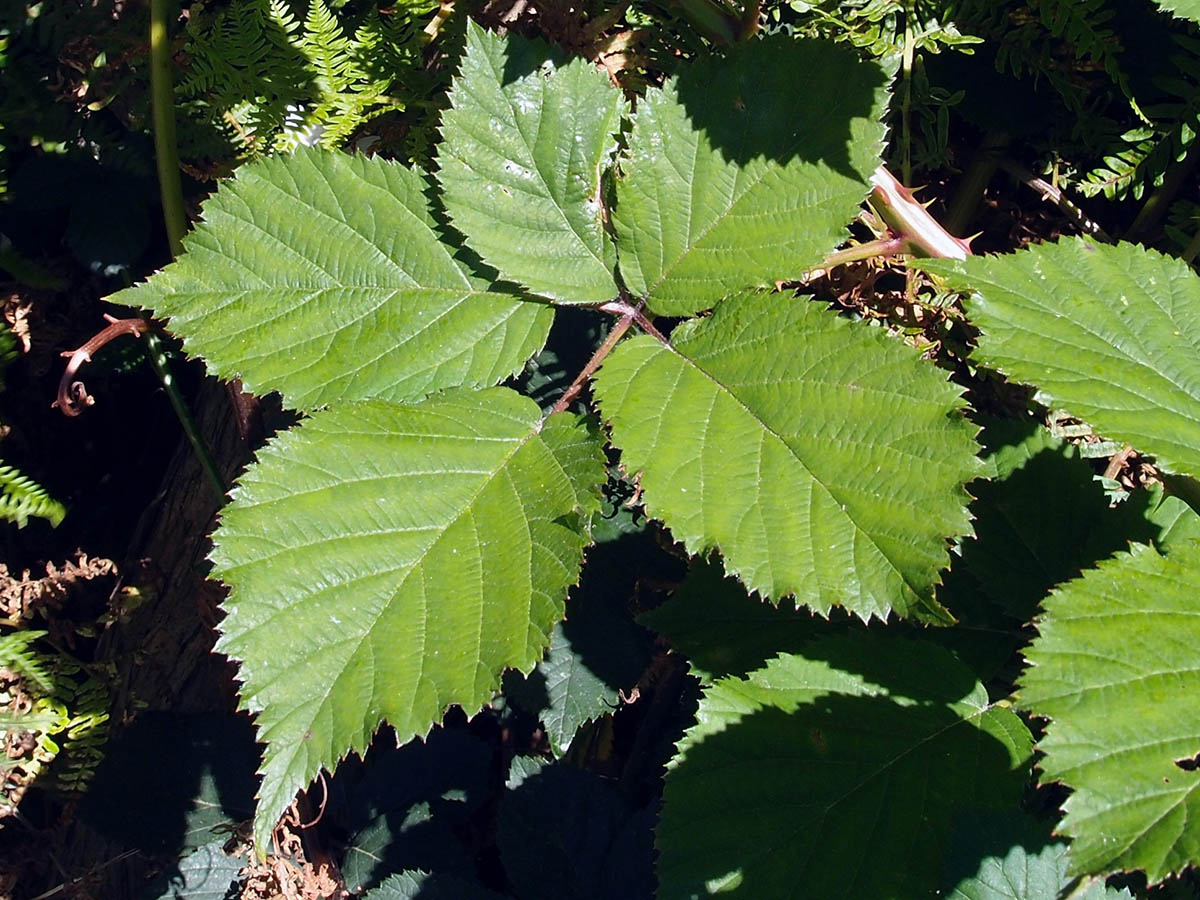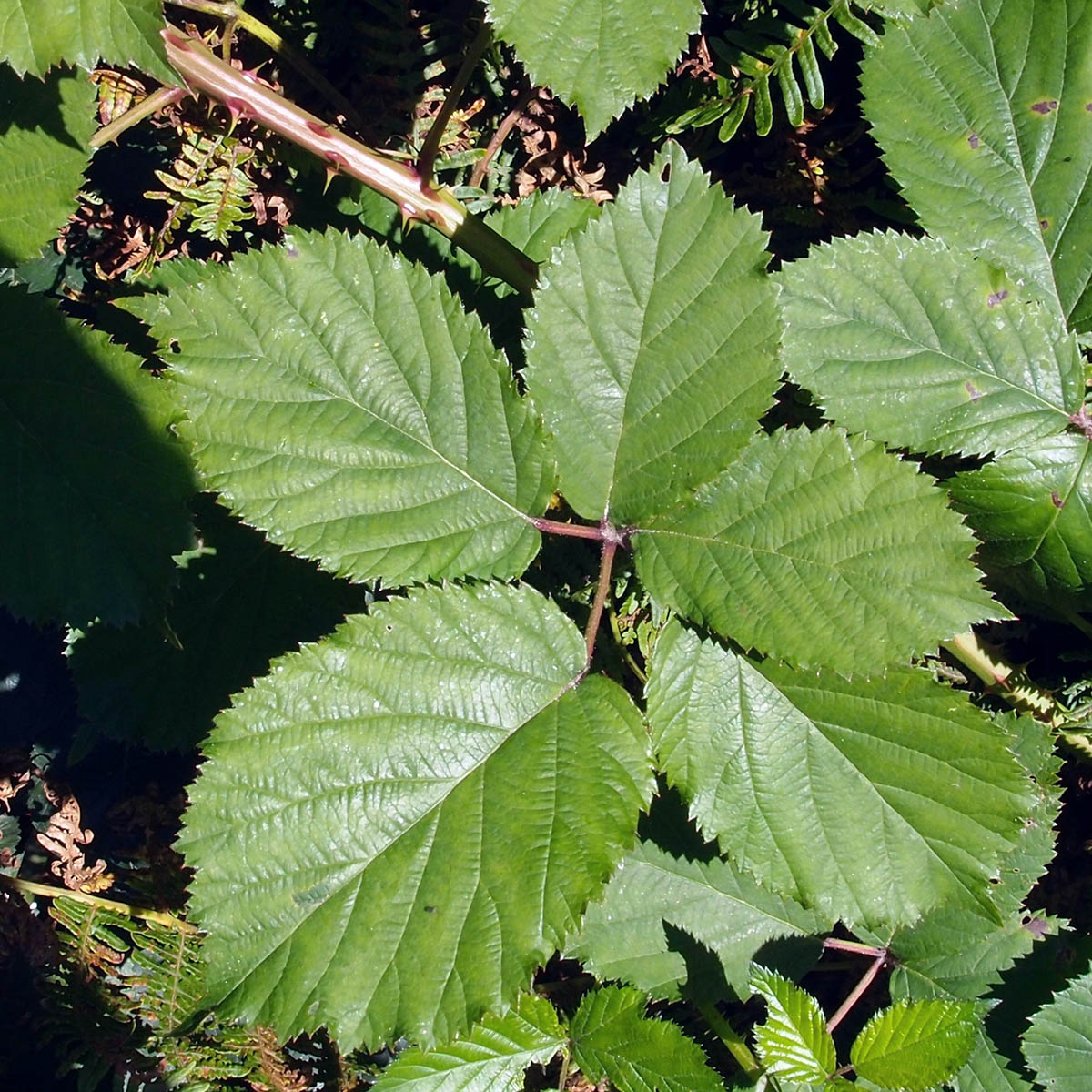 The first-year stem is angled with flat or shallowly furrowed sides, green or becoming dark reddish-purple, almost glabrous and shining, with only sessile glands present. The prickles are more or less equal sized, restricted to the angles and about the same as or a little longer than the stem width; moderately dense along the stem and fairly fine, almost patent or slightly declining or curved; conspicuous due to the yellow tip and red base.