Rubus macrophyllus – Series Sylvatici
back to Alphabetical index · Taxonomic index
As its name suggests this is a large-leaved and also a tall-growing bramble, with pale pink flowers and downy stems. It is a widespread European species, frequent in parts of south-east England, reaching as far as the Welsh borders, Lancashire and south Yorkshire. These photographs were taken from a single small colony at Burton Mill in West Sussex.
The inflorescence is rather simply-branched (subracemose) and strongly downy like the stems, with sparse, short fine prickles. Short-stalked glands are rare on the rachis, floral branches and sepals. The panicle has 3-foliate leaves below and one or two large simple leaves above (as in the bottom left of the photo above). Sepals are reflexed after flowering, but the photos here show some becoming patent as the fruit develops.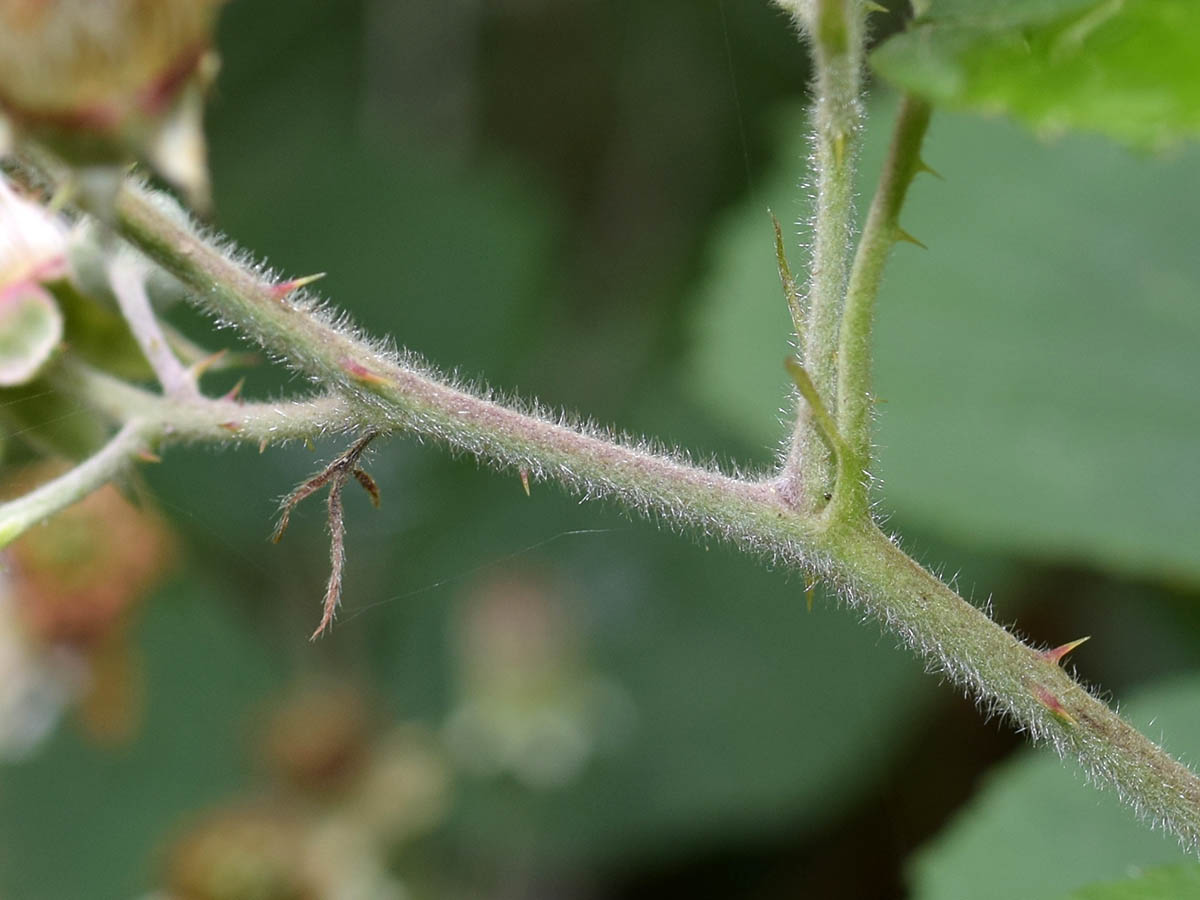 Flowers in this specimen were about 2.5-3cm diameter, with pale, creamy pink petals (appearing almost white in these photos due to use of flash), obovate-elliptical in shape, 16-17 x 9mm. Stamens similarly coloured to the petals, just overtopping the pale styles. Carpels glabrous; receptacle hairy. This is a large-fruited species.
The leaves are distinctive in their large size with shallowly toothed leaflets and cordate base to the terminal leaflet. In this specimen the terminal leaflet was a typical 11 x 7 cm, but can reach 15 x 10cm. There is a slight uneveness in the margin, with a suggestion of very shallow lobing, better seen in the lower leaves of the panicle. The principal teeth can be retrorse in this species, but not as markedly so as R. calvatus, another large-leaved Sylvatican.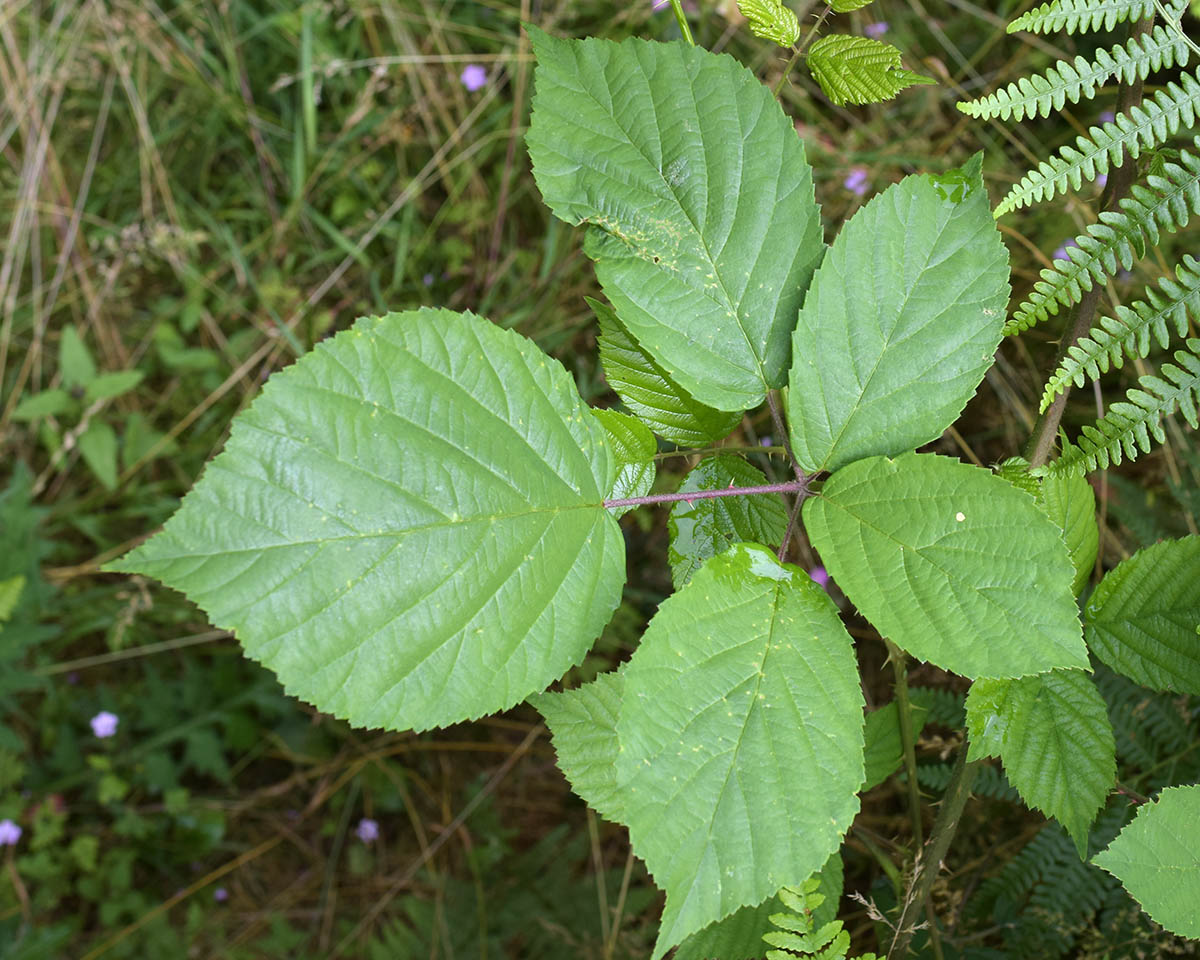 Leaflets are bright green and glabrescent above, paler and softly hairy below.
Stems are downy, bluntly angled with flat or slightly furrowed sides, greenish brown (when exposed to the sun), with frequent slightly declining fine prickles equal to or slightly shorter than the width of the stem.